Continuing our stroll through Walt Disney World… Part one had a bunch of Fantasyland Expansion photos, let's start with a few more: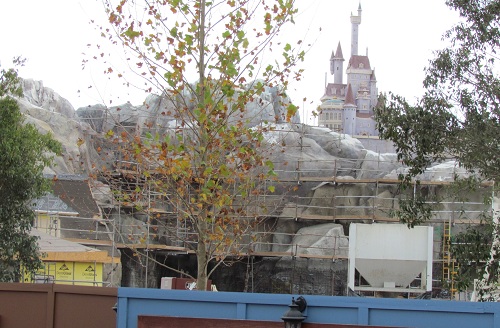 A lot of rock work is still underway, but those trees you see in the foreground are newly planted. They've also been doing some other landscaping, which is behind the wall, so you can't see it. On the left you can see that more progress has been made on Belle's cottage.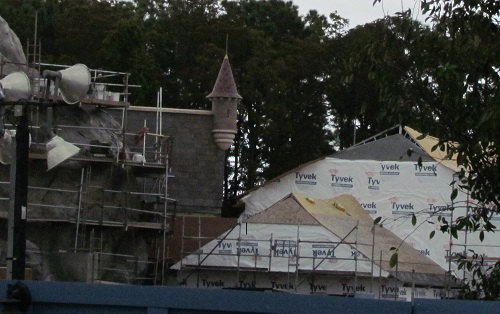 Here's a shot showing how close the rock work and castle wall from Beast's castle comes to the back of Gaston's Tavern. Note the saddle roof design. Should be really beautiful when finished.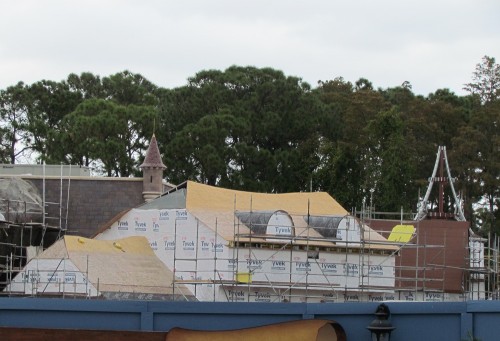 Click image for Larger. Here's another view where the saddle roofs are more obvious.