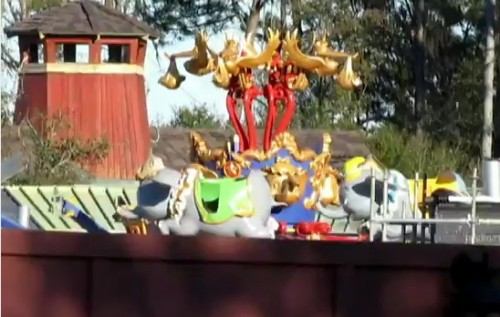 Denise and Jeff from MouseSteps just posted some of the least scintillating video to ever get me excited about my next trip to the Magic Kingdom. The new Dumbo spinner entered the earliest phases of testing today (they only have four elephants mounted). The speeds are very slow, but somehow, it's still great to watch, like a low speed freeway chase:
This will be the left side of the Dumbo The Flying Elephant attraction. It's moving to Storybook Circus and doubling in capacity. They're also adding a new interactive queue that should make the long waits for the ride more bearable.
For those interested, you can see how different the new Dumbo will be from the current look and feel of the Dumbo spinner.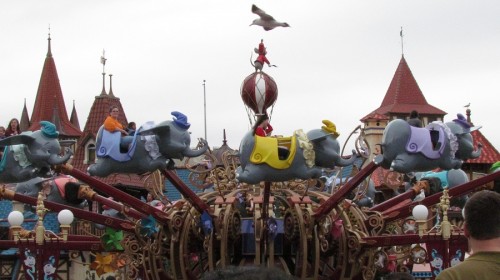 Yes, the new dumbo spins in the opposite direction. The mechanism of the current spinner will supposedly be moved to Storybook Circus and become the 2nd spinner, with a new top to match the more bold and golden look you see at top.