Took a stroll through the Magic Kingdom over the weekend and discovered that things are really in high gear throughout most of the new Fantasyland expansion project. Here are photos with some of the highlights (all the photos have larger versions if you click on them).
Work is in high gear to get the Casey Jr Soak Zone ready for the summer. Since I took this photo they've added even more, including many of the circus animals that will double as water fountains. Also note the landscaping and work on the red tent. Apparently the red-tent will be a meet and greet area featuring Donald, Chip & Dale, Goofy, and similar classic characters..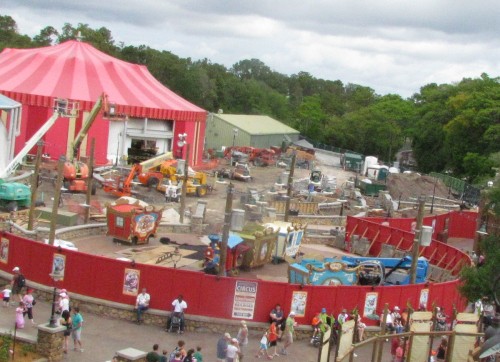 Although the Dumbo 'tent' was once all beautifully painted, they've stripped off that finish and started new work on the exterior.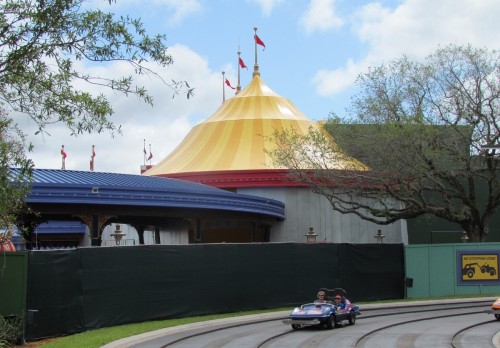 Read More »New Fantasyland Update – Magic Kingdom Expansion Progress