Took a walk around the Magic Kingdom on Saturday and noticed quite a few changes coming to the park and surrounding resorts. Part one of the update had the Fantasyland Expansion updates, and this second part contains a look at something that may make as big an impact as all of new Fantasyland. As usual, click on the photos for a larger version.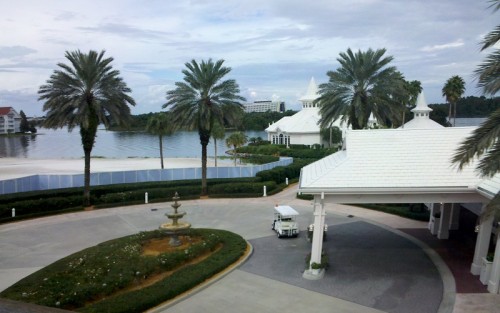 Powder blue walls surround the beach area that will soon become a noisy construction zone next to the Wedding Pavilion.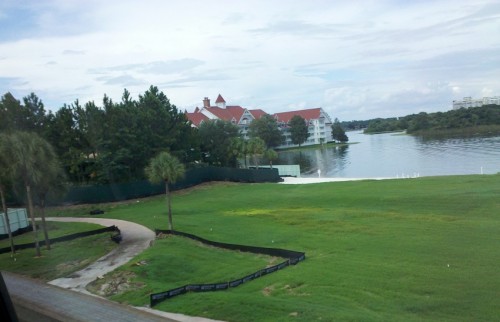 They've installed a gate and some construction fencing (meant to keep spills from leaking outside the construction area), but no work on expanding the plot of land that will eventually hold the tower and partially block the view of the Wedding Pavilion.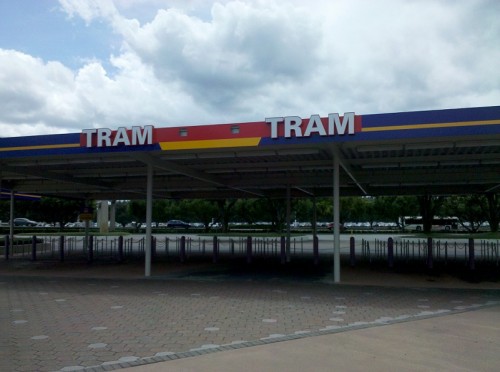 Plans are under way to divide the Magic Kingdom parking lot into two zones. Two tram loading zones will have distinct colors and names. In theory this will help guests find their cars faster at the end of the night. In practice, not so much as anyone at Disneyland can attest. Guests still find themselves in the wrong parking lot at the end of the night.
Lots more, including details on a new game coming to the Magic Kingdom, below the jump:
Read More »Magic Kingdom Update – Ch-ch-ch-changes ( Part II )