Let's continue our nice stroll around the Magic Kingdom that we began in part 1. Work continues around the park as they race to get ready for the summer travel season.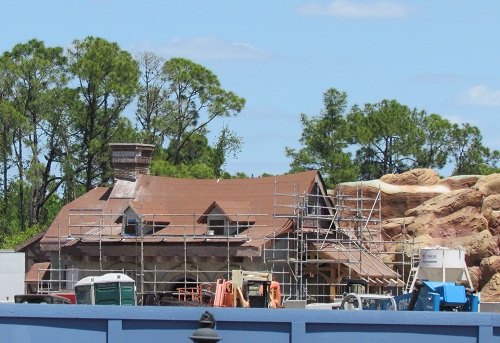 As I mentioned in part I, The Little Mermaid attraction is ready to go on the inside, they're just working on the queue and rock work now. And it looks like much of the rest of New Fantasyland will be soft opening in fall of 2012.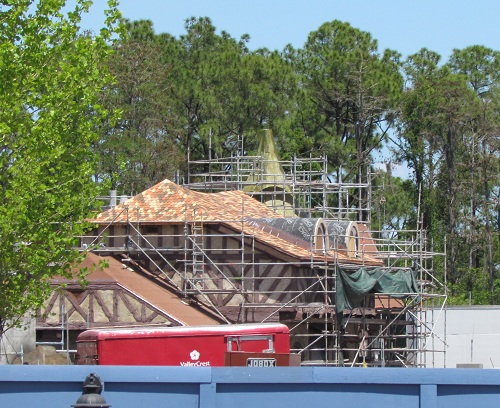 Roofing is going on and a nice tutor look for this building in Gaston's Village.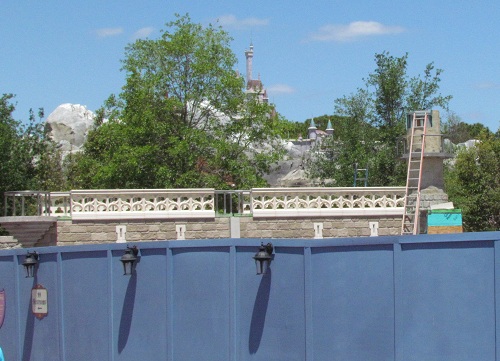 They're now working on extending this wall across the old location of Dumbo. We should see vertical work over the wall soon.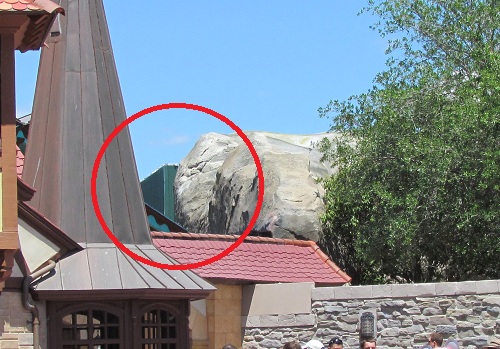 I'm still worried about the giant Go-Away green building you can see from a strip of Fantasyland. Hopefully there are plans to hide the show building for Be Our Guest.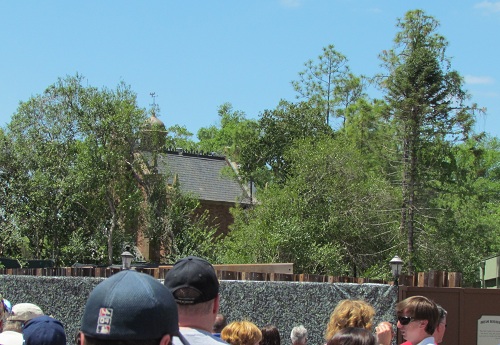 Calling all gardeners. We need more trees to block the view of the Haunted Mansion from Fantasyland proper. Eventually restroom buildings will block the view too.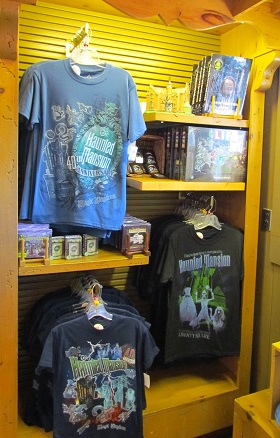 Some Haunted Mansion merchandise in the store while the construction is going on.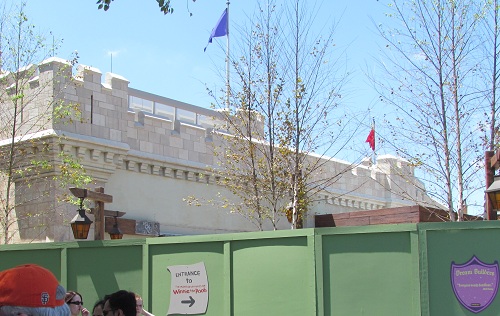 Work continues on converting Tigger's bouncing place into a meet and greet for Winnie The Pooh and friends.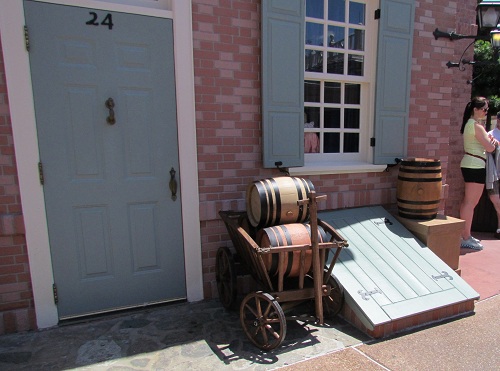 I don't know if I've mentioned this before, but a lot of props have been added to Liberty Square recently. It really adds some dimension to the land. I would like to see more variety than just barrels and carts, but it does give you the feel that there were real citizens of Liberty Square here just a few moments ago. They've also been busy adding something of a food court feel to this location, which might be where the budget came from.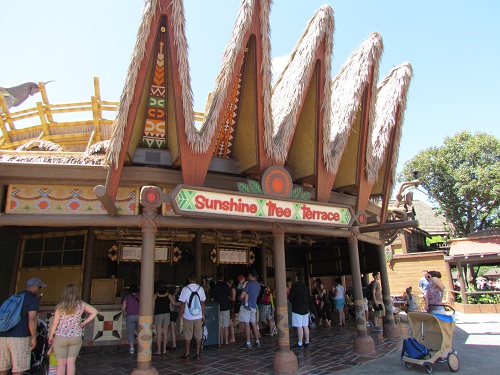 Speaking of budget, they did a fantastic job restoring Sunshine Tree Terrace. Even expanded the menu with some more choices between 11AM and 4pm.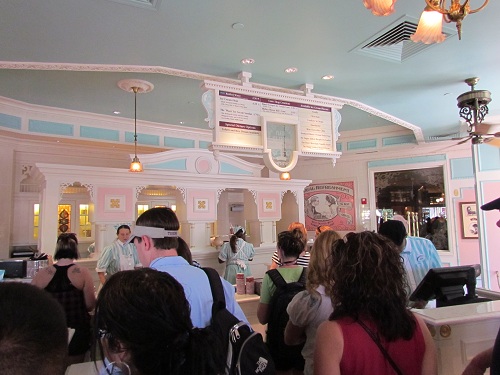 The Ice Cream Parlor on Main Street has added a new airier color scheme, some art on the walls, and a new lower counter.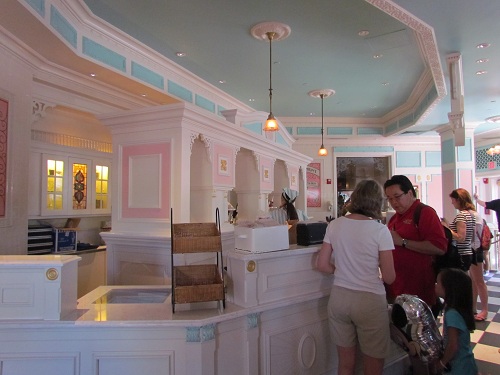 The queue for guests remains the same.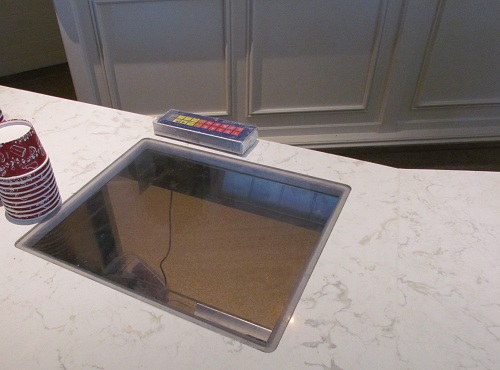 But once you get to the counter there is a new technological solution to make sure every guest gets their ice cream treats as efficiently as possible.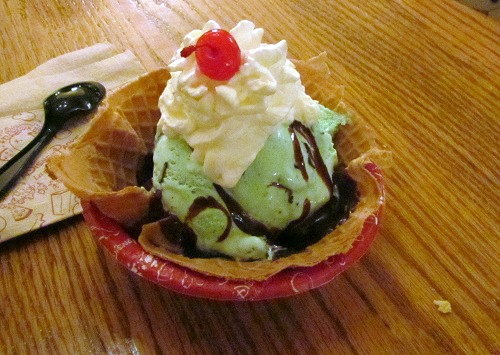 Of course, you can't visit the Ice Cream Parlor without ordering a Sundae. That ended our day inside the Magic Kingdom, but the monorail provides a good view of one more piece of construction.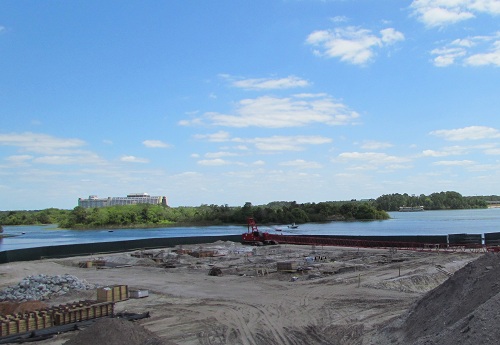 Footings are going in for the new DVC Tower coming to the Grand Floridian.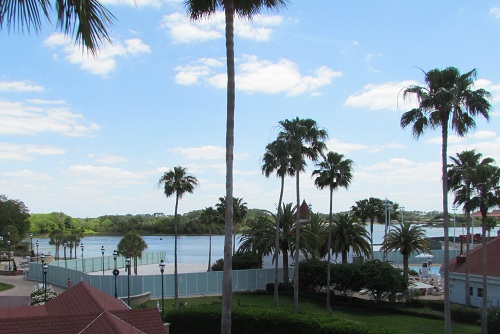 Construction has also required the closure of a bit of the main beach at the Grand Floridian and one of the out buildings. The pool is still open, however.
That's it for the Magic Kingdom this week. I have a Merchandise update and a photo update from Hollywood Studios later this week. Stay tooned!