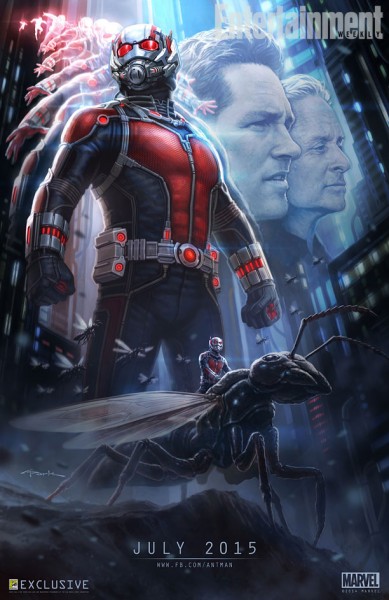 In the scenic city of San Francisco, California, one of Marvel's next big super hero franchises has just started principal photography.a "Ant-Man" brings one of Marvel comics' original founding members of The Avengers into the Marvel Cinematic Universe. The production has also scheduled on location in Atlanta, Georgia, which serves as the base for the film's production.
Armed with the astonishing ability to shrink in scale but increase in strength, con-man Scott Lang (Paul Rudd) must embrace his inner-hero and help his mentor, Dr. Hank Pym (Michael Douglas), protect the secret behind his spectacular Ant-Man suit from a new generation of towering threats. Against seemingly insurmountable obstacles, Pym and Lang must plan and pull off a heist that will save the world.
Marvel's "Ant-Man" is produced by Marvel Studios' president, Kevin Feige, with Louis D'Esposito, Alan Fine, Victoria Alonso, Michael Grillo and Stan Lee serving as executive producers.
Set for release in the United States on July 17, 2015, the film is directed by Peyton Reed ("Bring it On," "The Break-Up") and stars Paul Rudd ("I Love You Man," "Role Models") as Scott Lang aka Ant-Man, and Michael Douglas ("Behind The Candelabra," "Wall Street") as his mentor Dr. Hank Pym and Evangeline Lilly ("The Hobbit: The Desolation of Smaug," "Lost") as Hope Van Dyne, daughter of Hank Pym.
Read More »The cast and crew of Marvel's "Ant-Man" Get to Work on Feature Production