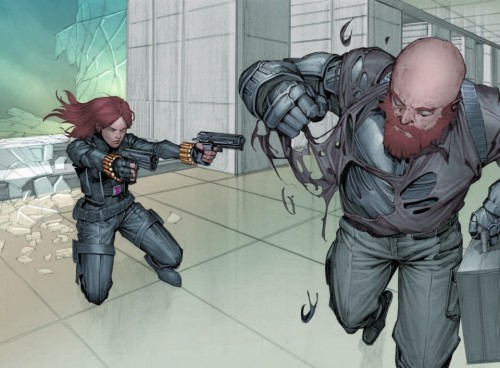 I wrote a post on my blog about the MCU tie-in comics which essentially said, "They're good, but they could be so much better," so when I went to the store today to pick up a copy of the Captain America: Winter Soldier Prelude I wasn't expecting much.
I knew that it would include a graphic novelization of the first Captain America movie and the official prelude to the new one, but it also included classic comic stories that introduced characters like Hawkeye, the Falcon, the Winter Solider, and Samuel L. Jackson's Nick Fury.
My biggest complaint about this collection is that, of the seven collected issues only three of them are related to the MCU. Despite being a prelude to the new movie this weekend, more than half of this graphic novel has nothing to do with it.