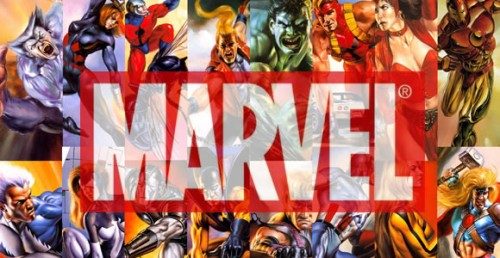 In 2009, a lot of people were upset about Disney purchasing Marvel. They were afraid that their favorite characters were going to become watered down versions of themselves. Five years later, all of those naysayers are the same ones that helped make a movie about a talking raccoon and his best friend the walking tree the highest grossing film of the year.
So, with Big Hero 6 out in theaters (and doing well) and the Avengers Half-Marathon last weekend, I thought it would be interesting to look back and see what Disney has done with Marvel, specifically outside of the Marvel Cinematic Universe (MCU), in the past five years.
One of the first things they did was create a new Avengers cartoon for The Disney Channel. Avengers: Earth's Mightiest Heroes lasted two seasons before being scrapped for a different Avengers cartoon: Avengers Assemble! Disney wanted to create its own animated version of the MCU with all of the Marvel cartoons interconnected like their movie counterparts. Unfortunately for EMH, it had already built its own animated Marvel universe (which was awesome) so they had to cancel it in order to start over.
Now they have Ultimate Spider-Man, Avengers Assemble! and Hulk and the Agents of S.M.A.S.H. with a Guardians of the Galaxy cartoon on the way. To me, this is the closest that Disney has come to making those fans' fears a reality. With the exception of EMH, these shows are all pretty dull and sacrifice compelling storytelling for a "lesson of the week."
A notable exception to this is the Phineas and Ferb crossover episode that they did with The Avengers which was hilarious. This is also the second time that Disney has done a crossover with Marvel.
Prep & Landing: Mansion Impossible was the first Disney/Marvel crossover. A back up story in three of Marvel's main titles, this story featured Wayne and Lanny, the main characters from the vastly underrated Prep & Landing Christmas specials, as they attempt the get the Avengers Mansion ready for a visit from "the Big Guy." It wasn't heavy on action or complex plot, but the you can imagine the fun of watching the two elves wander through the mansion.