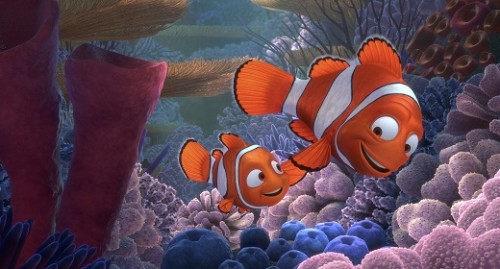 On September 14th "Finding Nemo" returns to the big screen for the first time ever in Disney Digital 3D. A whole new generation will now be introduced to this classic underwater adventure from Pixar and those who consider themselves old friends of the movie, like myself, will get the chance to submerge ourselves in the movie like never before.
Director Andrew Stanton, a two-time Oscar winner for "Finding Nemo" and 2008's "WALL•E," says that the 3D version of the film is breathtaking—literally. "Watching the first few scenes from 'Finding Nemo' in 3D was like I'd never seen a 3D movie before," says Stanton. "It took my breath away. It felt like I was more underwater. It makes the scary moments scarier. It makes the beautiful moments more beautiful. It really drops you deeper into the story. It just amplifies everything."
Pixar has released a new featurette with a quick peak behind the scenes of the conversion process of Finding Nemo to 3D.
Below the cut are even more details from Pixar on how the conversion was made: