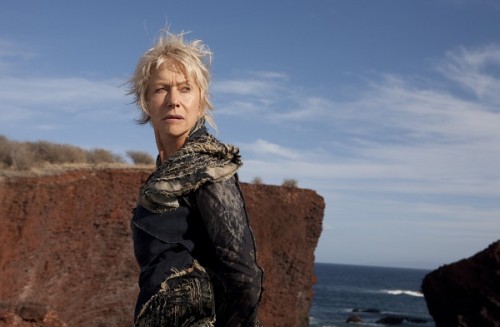 Academy Award winning film The Tempest is coming out on Blu-Ray DVD today. Experience The Tempest like never before through the art and costume design from the film. Nominated for an Academy Award in Costume Design, designer Sandy Powell created masterpieces worn by Helen Mirren, Chris Cooper, Alan Cumming, David Strathairn, Alfred Molina, Reeve Carney, Russell Brand, and more!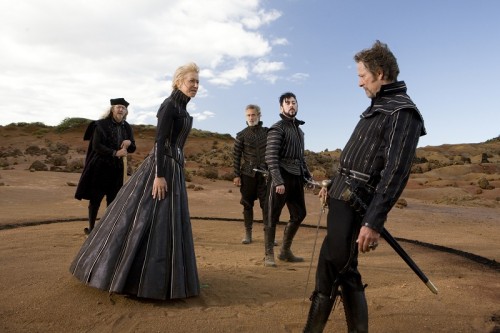 Academy Award winner Helen Mirren (Best Actress, The Queen, 2006) leads a star-studded cast including Russell Brand (Get Him To The Greek) and Alfred Molina (The Sorcerer's Apprentice). Exiled to a magical island, the sorceress Prospera (Mirren) conjures up a storm that shipwrecks her enemies, and then unleashes her powers for revenge. Directed by Julie Taymor (Frida), The Tempest will leave you spellbound! Bonus materials include Russell Brand's Rehearsal Riff, audio commentary by Julie Taymorand much more!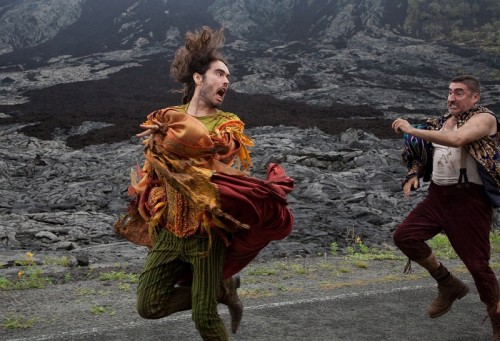 In celebration of the September 13th Blu-ray release of The Tempest, peek behind the scenes with this slideshow of images of the cast, and original sketches of their costumes!
We'll have a full review of The Tempest blu-ray DVD coming up soon! But in the meantime, I am absolutely enjoying these beautiful costumes, how about you?