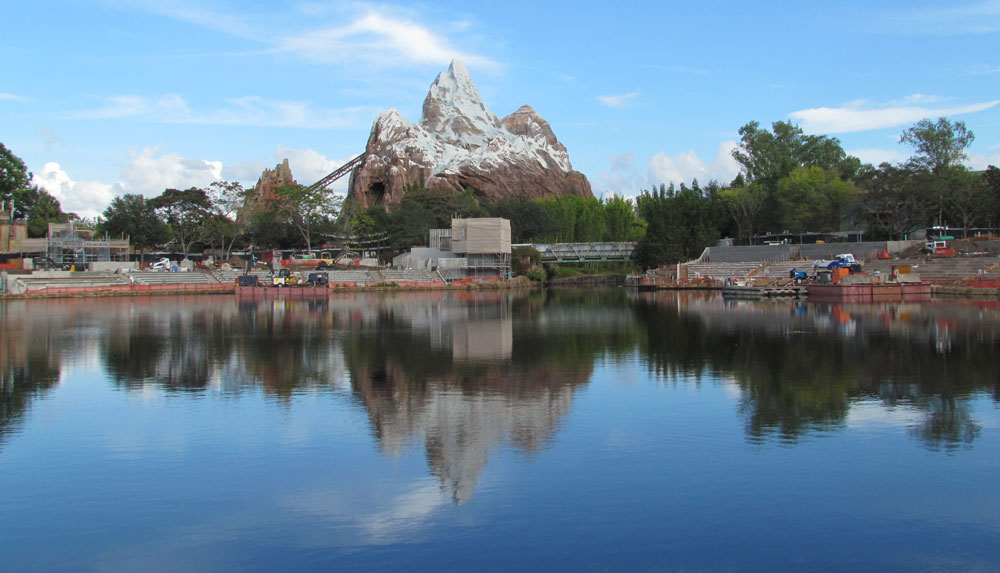 Yesterday we posted an update with a look at the floating mountains of Pandora – The World of Avatar. They're really starting to take shape. Today we're taking in updates from the rest of Disney's Animal Kingdom.
Starting at the Discovery River amphitheater. This amphitheater will soon be the home to the Rivers of Light water pageant. It will feature a new style show for Walt Disney World with lights, projections, and river barges floating gracefully across the lake.
The Gibbons Apes enclosure once again has ropes connecting the island to the two towers high above Asia. The apes are reportedly spending a lot of time up in their perches.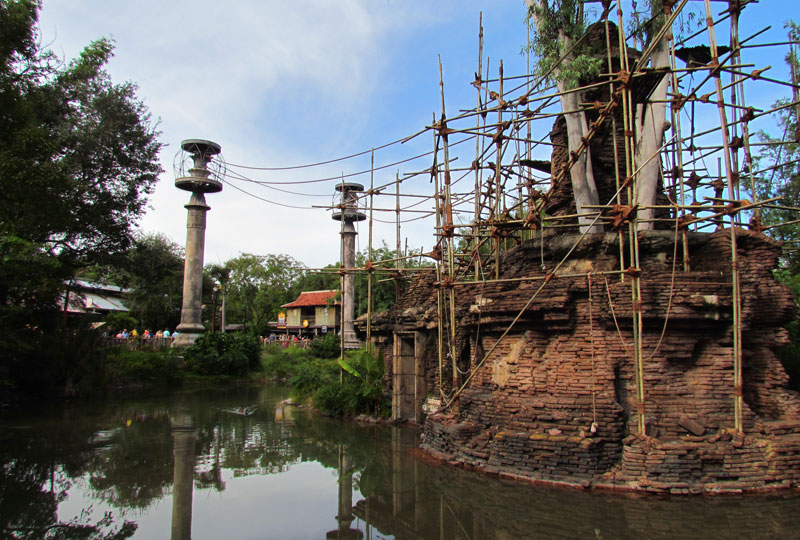 Pizzafari nears reopening after a refurbishment of a few months. That's a new sign that appears to light up. Useful since the park will soon be open after dark a lot more often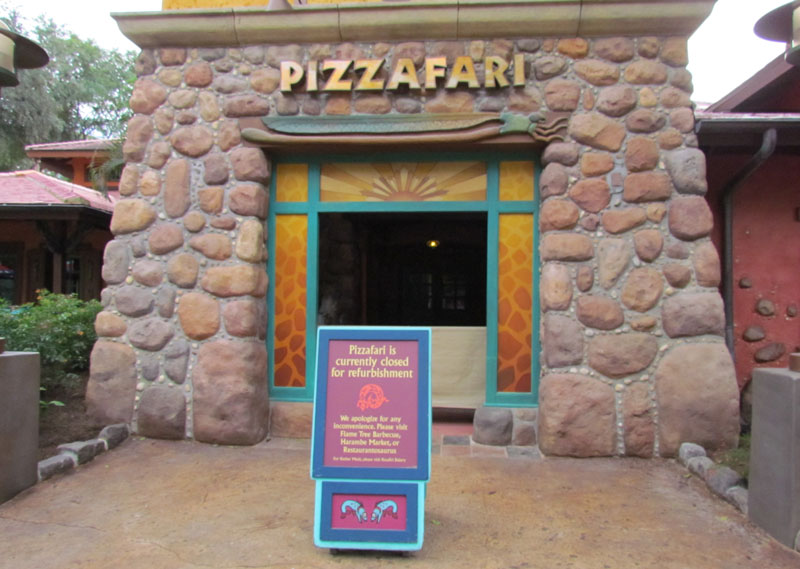 Over by the future entrance to Avatar-Land, a new restaurant is under construction. We don't have the name or theme yet, but rumor has it that it will serve as a transition from Discovery Island to Pandora. Expect it to be a sit-down location at dinner and quick service at lunch, similar to Skipper Canteen and Be Our Guest at Magic Kingdom.
A new store is nearing completion on Discovery Island. The Riverside Depot will be to your right just as you come over the bridge from The Oasis.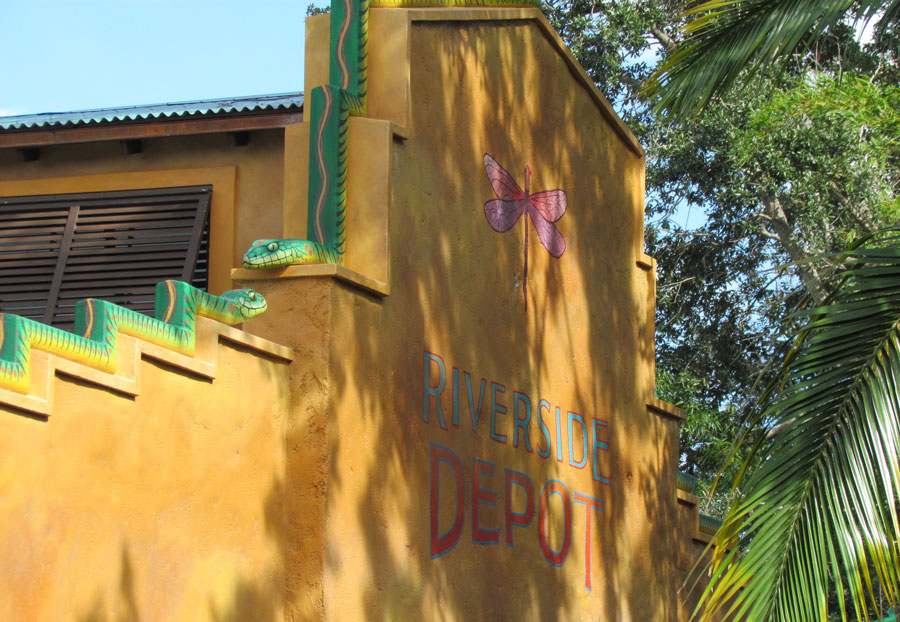 Continued on page 2