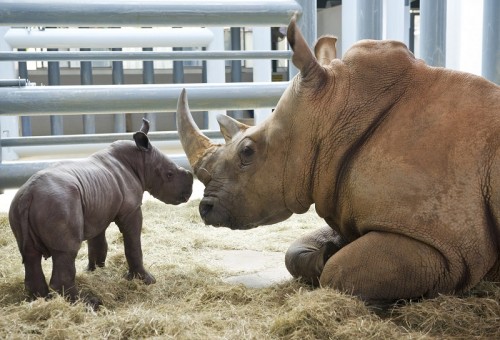 Just in time for Mother's Day, a 13-year-old white rhino named Kendi is a proud mom after giving birth to her fourth calf Friday, May 4 at Disney's Animal Kingdom. The yet unnamed newborn male represents the third generation of the line, which began with Kendi, the first white rhino born at the theme park.
"The birth of a white rhino calf is certainly something to celebrate since the population of this species is endangered in the wild," said Jackie Ogden, Ph.D., vice president of Animals, Science and Environment for Disney Parks. "It's encouraging that with protection and careful management, the global population of white rhinos continues to grow."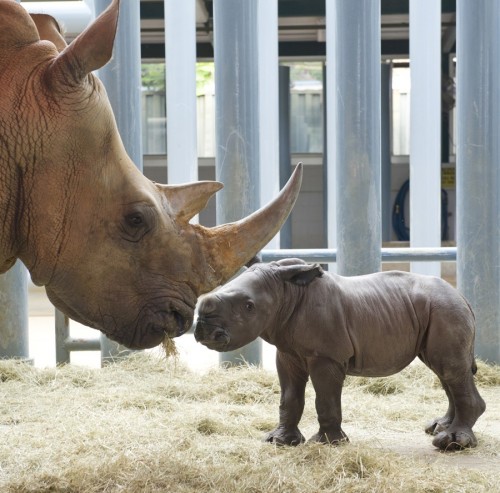 The calf and mother doing well and are currently off the savannah bonding at Disney's Animal Kingdom. Guests will be able to see them when they return to the herd in the coming weeks.