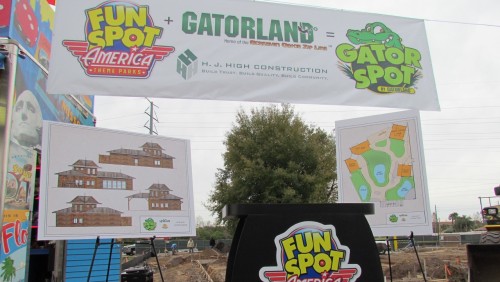 Fun Spot America and Gatorland, two of Central Florida's most beloved attractions, are teaming up to open Gator Spot, a new attraction that will bring some of Gatorland's world famous animals to the International Drive tourism district in Orlando.
Here are highlights from the ground breaking ceremony
Gator Spot will be 15,000 square feet of unique central Florida fun. It will features the rarest of white alligators, the leucistic gator (not albino), along with pools of Florida Alligators and Crocodiles. As at the original Gatorland, there will be up-close encounters and photo opportunities as well.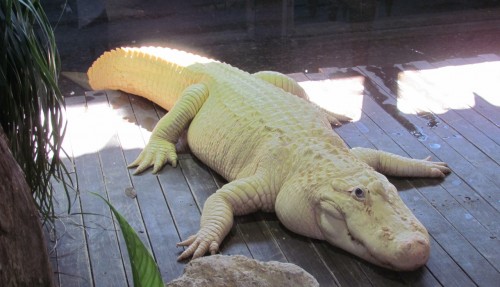 "The Gator Spot at Fun Spot America Theme Parks is estimated to cost more than $1 million and will be the only location on I-Drive to showcase alligators up to 12 feet," said a statement. Those are some of Gatorland's largest gators.