Disclaimer: My wife is an employee of Gatorland, however we attended as part of the media for this story, and her employee status has not changed our editorial review of the attraction.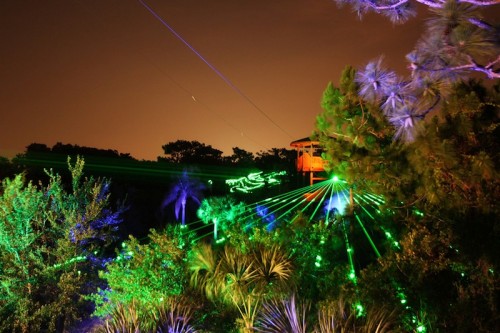 Early this morning while the fog was still wafting across the swamp, Gatorland officially opened their newest attraction the Screamin' Gator Zipline with Gatorswampblast (every other cool word concoction was apparently taken). The Gatorswampblast featured two multimedia laser systems and a dazzling display of neon green lights while the fog blanketed the marsh below.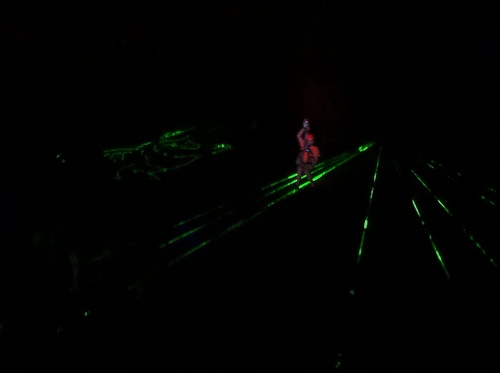 As a 100-foot, giant laser gator snapped his jaws, the entire staff of the Zipline attraction zoomed across a pool of Gatorland's hungry American Alligators and Famous Jumping Cuban Crocodiles.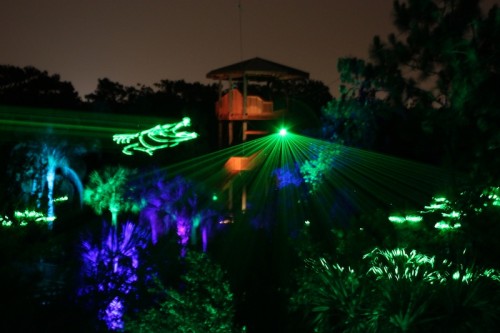 "This is by far the most exciting addition to the park in our 62-year history," explains Mark McHugh, President & CEO. "We spent almost 2 years researching, planning, and building this incredible experience.  It's the perfect thrill ride for Gatorland."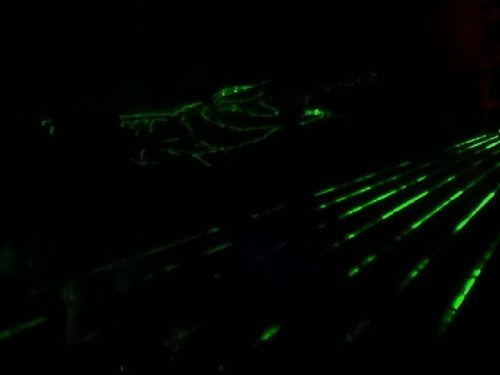 A small park like Gatorland has to fight against the big theme parks for attention, but none of the theme parks in Orlando can offer an experience like zipping over the top of one of nature's dumbest, dangerous, and yet magnificent creatures. With the addition of Screamin' Gator Zipline, Gatorland proves it has fully recovered from the fire of a few years ago and really is more than just another roadside attraction.
Previously: Gatorland's Zipline is over 1,200ft of Screaming Thrills.