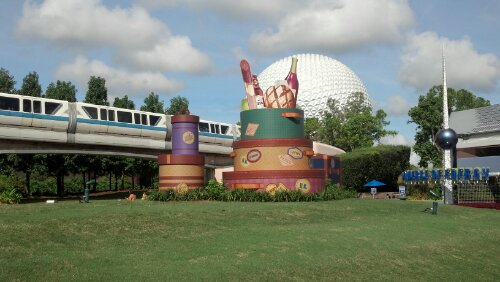 Today is my first chance to get out and explore the EPCOT Food & Wine Festival. I'm here as an invited media guest, which means I get access to a few places the day guest isn't allowed. I'll be sharing those and updating this post throughout the day with highlights of our excursions.
This the 17th annual International Food and Wine Festival at EPCOT and it includes more than 25 ethnic and regional marketplaces with tantalizing new drinks and flavors to explore around the World Showcase. The culinary event has even been named one of the Best Food and Wine Festivals by Travel Channel.
Foodie will celebrate with these new experiences: a new chocolate tasting, fresh Florida Local flavors, and the first marketplace with vegan cuisine. The festival also introduces its first watermelon patch, brings back the popular cranberry bog experience, and continues the nightly "Eat to the Beat" concert series — this year, featuring acts including Smash Mouth, Blues Traveler, Boyz II Men, and the Pointer Sisters.
Photos continue below :