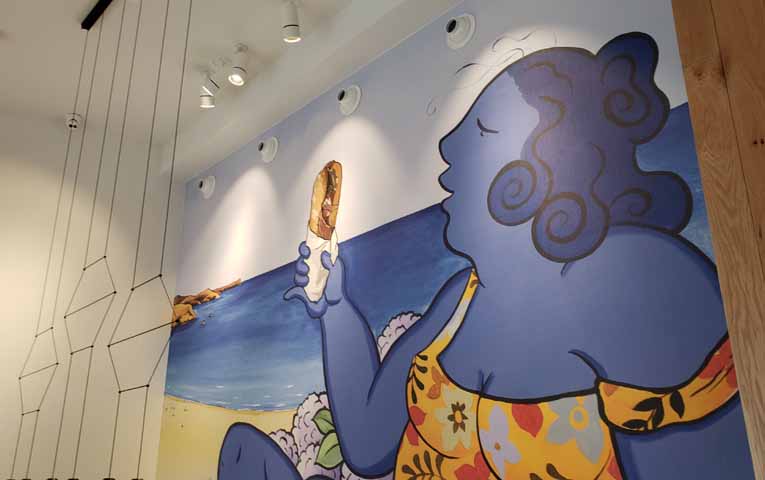 We dropped by Disney Springs this morning to take in an early screening of Captain Marvel and when we emerged from the theater, we were hungry for a little lunch. As it turns out Pepe, the new quick service counter at Jaleo by Chef José Andrés had just opened for business right across from the theater. Employees were eagerly waiting outside to answer out questions about the menu and what we might enjoy the most.
Pepe is a quick service location. You can order from the counter, but there were also workers with handheld mobile devices who could take your order while you waiting in queue. You can purchase food for takeaway or sit down at a number of tables inside the Jaleo building near the front bar or a few tables in a smaller area to the left of counter as you enter the location.
We ordered a couple sandwiches from one of the employees with a mobile device. The Ham and Cheese, Bikini de Jamon y Quezo – $10, and the vegetable sandwich, Bocata de Vegetales – $9. Chips were separate and it was $4 for bag that was big enough for two to share.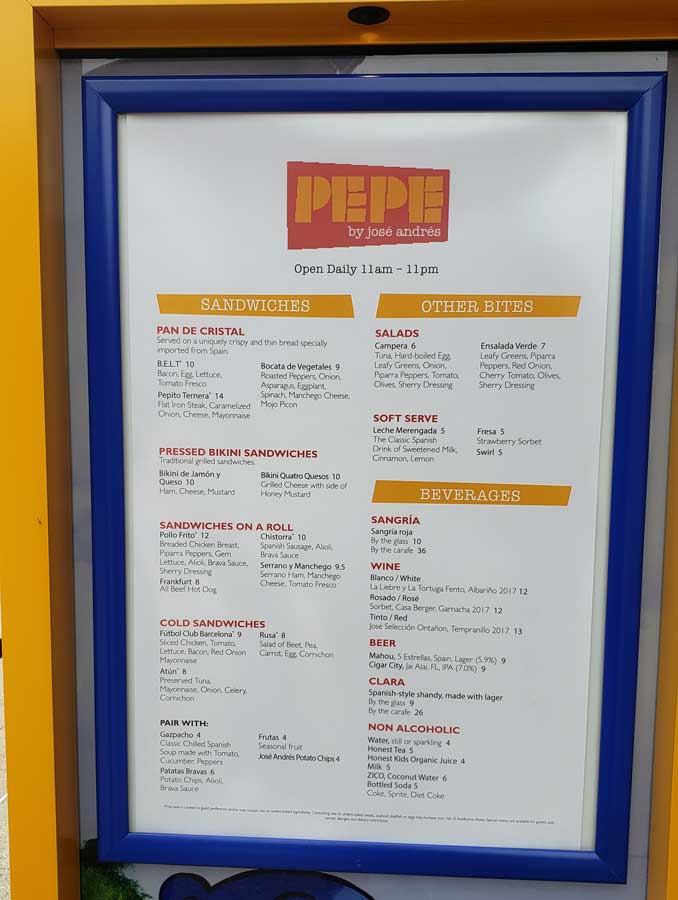 I asked for no-cheese on the vegetable sandwich in order to make it vegan and my son wanted his sandwich with no mustard. The changes were easily accommodated. When we wanted to pay with cash instead of credit card, the employee sent us up to the counter where they were able to look us up by name.
This slideshow requires JavaScript.
Other items we will be back to try include the gazpacho, which is vegan and comes in a little bottle, the salads, and the Leche Merengada, which is served soft serve ice cream style.
As for our sandwiches, my son found his grilled ham and cheese to be a good sized portion with a lot of ham. It was perfectly cooked with the cheese stringy and not overwhelming the ham flavor at all.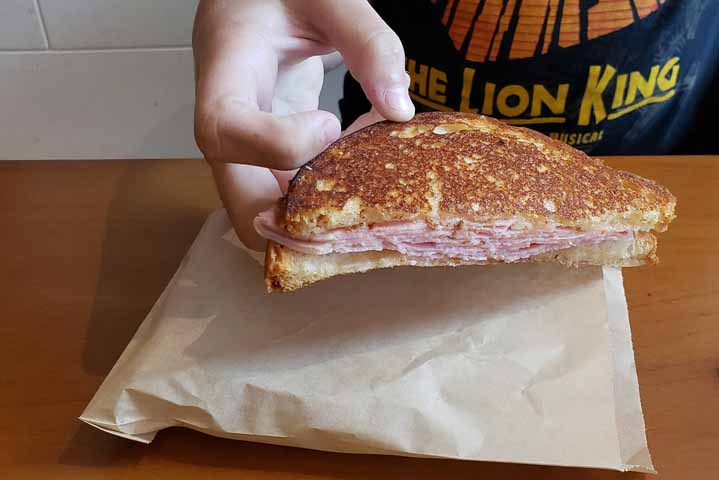 My vegetable sandwich came on Spanish bread called Pan de Cristal. The thin bread had a crisp crust and is imported from Spain. The bread was delicious as were the vegetable ingredients, however, it needed to be a slightly larger portion size of vegetables to really fill me up. The mojo picon sauce is actually a red pepper sauce, not tomato like I say in the video above, its flavor worked with with the asparagus, eggplant, and spinach.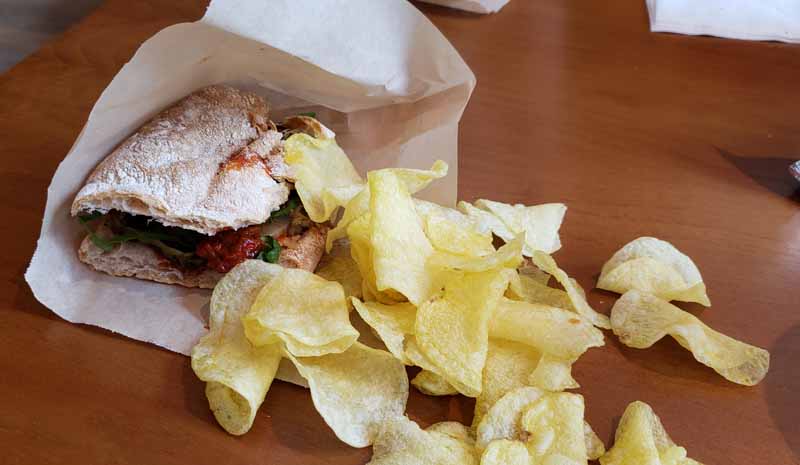 Prices on the menu range from $8 to $14 for sandwiches and $6-7 for a pre-made salad. There's also a selection of sangria, wine, beer, and non-alcoholic beverages. While the sodas are the typical domestic Coca-cola brands for now, we did hear they are trying to import a few Spanish sodas in the future.
We're looking forward to a chance to try the larger Jaleo restaurant in the near future. For now, we're happy with our experience at Pepe. Prices were not out-of-range with other quick service locations at Disney Springs and the flavors were good. We just hope they increase their portion size or maybe throw in some house made chips going forward.
Bienvenido Chef José Andrés to Disney Springs!
Previously: Jaleo set to open at Disney Springs a look at some of its featured menu items