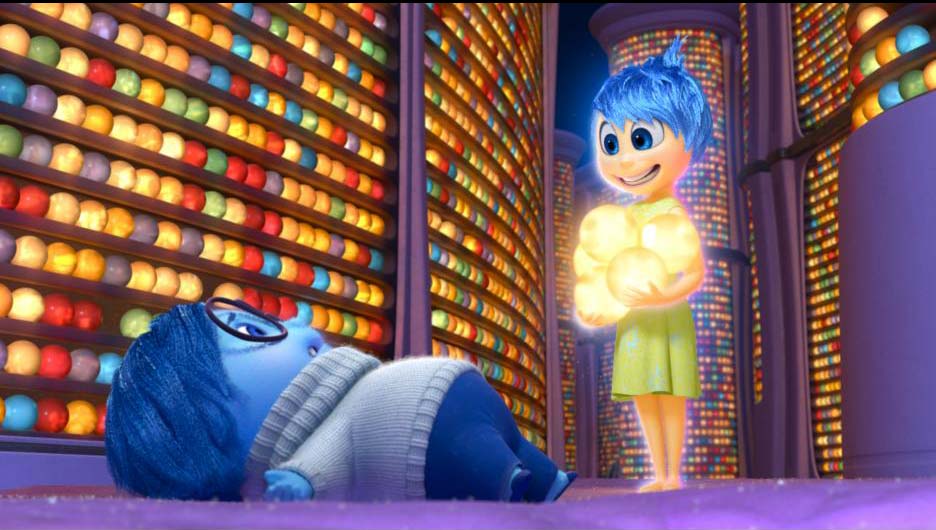 It's been two years since we saw our last animated feature from Pixar. The middle of June is a great time for movies at the box office. It's the first weekend where almost every child is out of school for summer and it's Father's Day weekend, meaning it's nearly the perfect time to release a family movie. Unfortunately for Disney, "Inside Out" is up against the indomitable dinosaur movie "Jurassic World," which broke all sorts of box office records last weekend for its world-wide opening and is in the running to do so again this weekend.
However, there is one emotion that I'm sure is running through the halls of Disney and Pixar this weekend, it's excitement. For despite huge odds, "Inside Out" is fighting its way to the 2nd best box office debut for ever for Pixar.
Originally tracked to open at $60 million (give or take), a strong Thursday take and even stronger Friday box office now has the emotional film on the fast track to a potential $90 million opening. That places it behind Toy Story 3's $110 million and ahead of Monster University's $82.4 million. Talk about a rainbow rocket!
Yes, Jurassic World can still come in somewhere north of $100 million setting a new record for the fastest movie to $400 million domestically, meaning Inside Out will be ranked second on the charts (the first Pixar film not to open at #1). But given the circumstances, I think this counts as a win.
That said, the box office fight isn't over with a really strong Saturday and Sunday, Inside Out could still slay the dinosaur. So Disney and Pixar fans you know what you have to do. If you haven't yet seen Inside Out, or loved it and want to see it again, head out tonight or tomorrow and give the film a push over the top. Bring your friends and neighbors, even the ones you don't like.
Note: Pixar and Disney have released a bunch of new images from Inside Out, I've included a gallery of them below.
Previously: My review, Mike's review, 14 hidden Easter eggs to watch for in Inside Out.