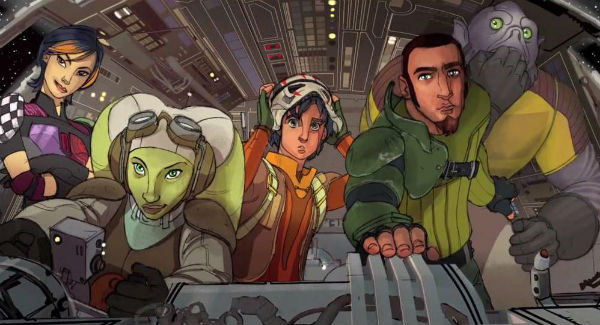 It's finally time for the return of Star Wars Rebels and the clever crew of the starship Ghost. Cowboy Jedi Kanan, ace pilot Hera, street-smart teenager Ezra, the "muscle" Zeb, warrior firebrand Sabine, and cantankerous old astromech droid Chopper are set for new adventures as they aid the naissant rebellion against the Empire.
Season 2 of Star Wars Rebels airs tonight on Disney XD. Here's the plot synopsis:
After an absence while fighting with the rebel fleet, the Rebel crew returns to Lothal to save a defecting Imperial officer, only to be confronted by Darth Vader. James Earl Jones returns to voice Darth Vader.
If you're a fan of Star Wars Rebels, you will enjoy the first Star Wars novel "A New Dawn" by John Jackson Miller. It follows Kanan and Hera as they meet for the first time.