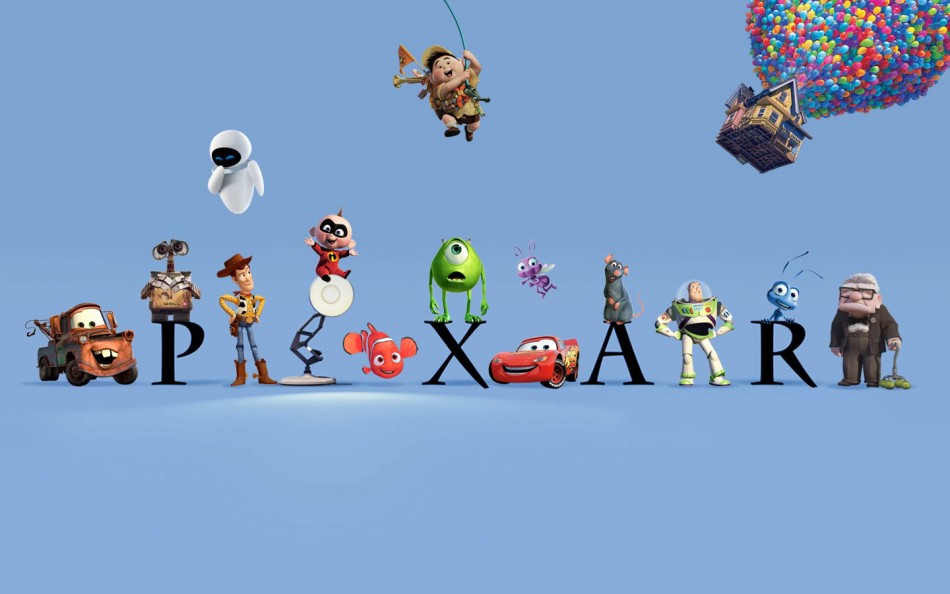 "Inside Out" marks 15 full length animated features for Pixar Studios. Over at Vulture, Tim Grierson and Will Leitch take a stab at ranking all 15 from worst to best.
We went back-and-forth on the top two here, but we ultimately had to go with [Wall-E], the most original and ambitious of all the Pixar movies. The first half-hour, which basically tells the story of the destruction of the planet and the devolution of the human race without a single line of dialogue, is total perfection: It's almost Kubrickian in its attention to detail and perspective, though it never feels cold or ungenerous.
I agree with their reasoning on almost everything, including putting "Wall-E" at the top. However, I would have boosted "Up" and "Ratatouille" a spot or two. Of course, there has to be a movie at the bottom and it's pretty clear "Cars 2" below there. But putting "Brave" as the second worst Pixar film? That seems a little rough.
Here's how I would list them
Cars 2
Cars
Monsters University
Brave
A Bug's Life
Monsters, Inc
Toy Story 3
Finding Nemo
Toy Story
Up
Inside Out
Ratatouille
The Incredibles
Toy Story 2
Wall-E
Keep in mind even a bad Pixar film is a pretty good film over all. I still rewatch all of them whenever I can, yes, even "Cars 2." But you have to put one at the bottom.
How would you rank Pixar's 15 films?