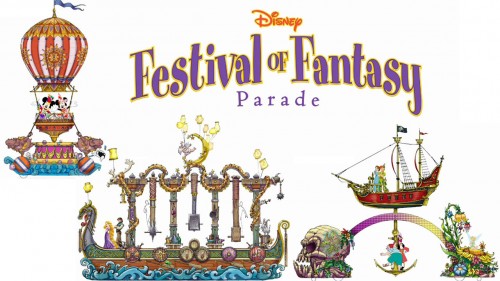 I'm really excited about the first big all-new (almost) parade to arrive at the Magic Kingdom in years. We had the chance to hear the Disney Festival of Fantasy Parade music during the costume fashion show preview and I was impressed with how sweeping it was, while also integrating a uniqueness for each float.
During a recent orchestra recording session for the soundtrack, Composer Mark Hammond and Senior Music Producer Dan Stamper shared some thoughts about how it all came together:L
Previously: Festival of Fantasy Production and Design Team Interviews.