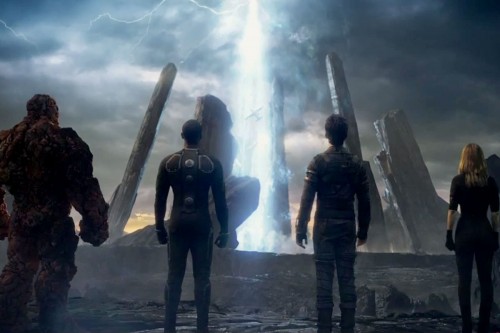 Disney may have bought Marvel studios, but unfortunately it was too late to land the rights to some of Marvel's biggest properties. Those comics were licensed to other studios, who had previous deals with Marvel. There's hope that some of these will eventually come back to Disney, but in general, the deals favor the other studios, as long as they continue to make movies using the comic book super heroes.
That explains why 20th Century Fox is rebooting the Fantastic Four series with a new cast and new backstory. Fox also owns the rights to the X-Men in movies. Marvel co-producers, but Fox will distribute.
There was a lot of buzz about the new the teaser trailer which you can watch here. .
It's definitely darker than the previous two. They're obviously trying to capture that same feel Christopher Nolan brought to the Batman Begins series.