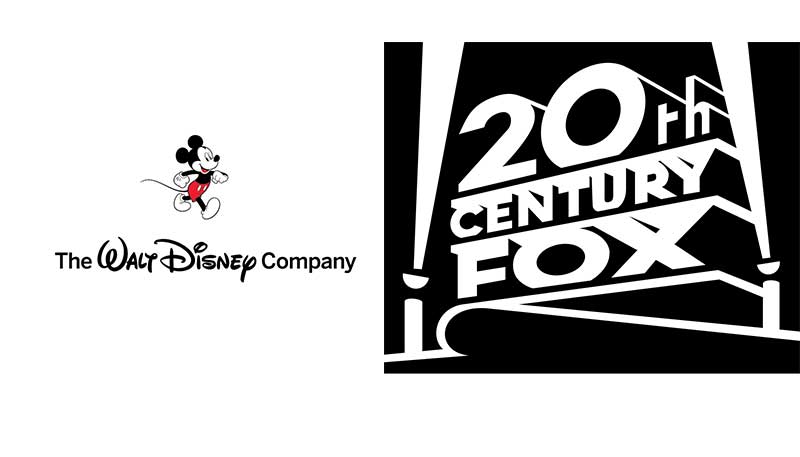 The talks between the Walt Disney Company and 21st Century Fox for the mouse to acquire many of the fox's assets are nearing final stages. Variety reports that both sides are working with bankers to arrange what could be a $74 Billion deal. That's ten times what Disney paid for Pixar and more than 15 times what Disney paid for Marvel (a steal of a deal as it turns out).
Part of the deal would be in stock leaving the Murdoch family as large shareholders in the Walt Disney Company. After Steve Jobs sold Pixar to Disney, he had enough influence with his 7% of the stock to affect a lot of control over who sat on the board of directors, and therefore the future of the company. It's believed the deal with give the Murdoch's a similar range of stock and control, possibly a few seats of their own.
Although final details have not been released, it's believed that if the deal is struck Fox would keep its news organization, local owned and operated TV stations, the Fox national network, and major Fox Sports networks. Disney would get the local sports cable networks to help ESPN grow its audience and all the other TV and Movie assets, including a lot of international assets.
The list of what this would bring to Disney's arsenal is long, but the end result would make Disney the best placed company to control on-demand and streaming services for both Sports and Entertainment. Disney is buying scale which it hopes positions it well for what is likely to be a rough few years as consumer tastes continue to change the entertainment market.
Disney has some interesting opportunities ahead of it to decide what to do with the Fox brand. Should some assets with more of an 'R' rating be kept away from the Disney brand? No matter what they do, it will be a much larger brand with it's own new history (Fox goes back to 1915). Should the company name be changed to reflect the new larger entity? Take our Facebook poll and let us know your thoughts:
We're keeping our ears to the ground for any other big changes on this front this week.