We're getting our first look at the food and royal festivities that will be part of the all-new, magical memory…
Guests of the Disneyland Hotel who need a quick bite of food can now return to the newly refurbished Tangaroa…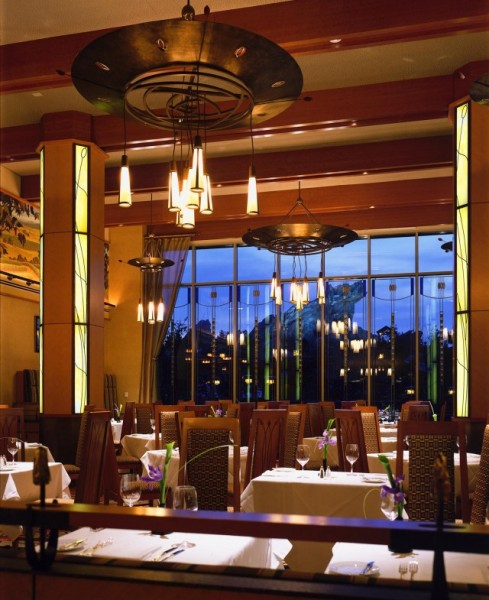 The dining scene at Disneyland has seen many changes in recent years. DCA's re-launch added some amazing options while Disneyland retooled its menus just slightly, and upgraded a few popular locations with more space and more options. Needless to say, the choices can leave the new or infrequent visitor scratching their heads.
Here are some "insider tips" to help all guests find the best Disneyland dining options:
Favorite spots for outdoor dining: The terrace at Wine Country Trattoria, the patio at Carthay Circle Restaurant and the back patio at Flo's V-8 Cafe in Cars Land, all at Disney California Adventure Park; Carnation Cafe on Main Street, U.S.A., the front porch of Plaza Inn and River Belle Terrace (where we're told Walt Disney used to have breakfast on Sunday mornings), all in Disneyland Park; the terrace at Napa Rose, Disney's Grand Californian Hotel & Spa; Uva Bar, Downtown Disney District.
Most romantic dinner spot: It's a toss-up between Napa Rose at Disney's Grand Californian Hotel & Spa (above) and a corner table at Steakhouse 55 in the Disneyland Hotel.