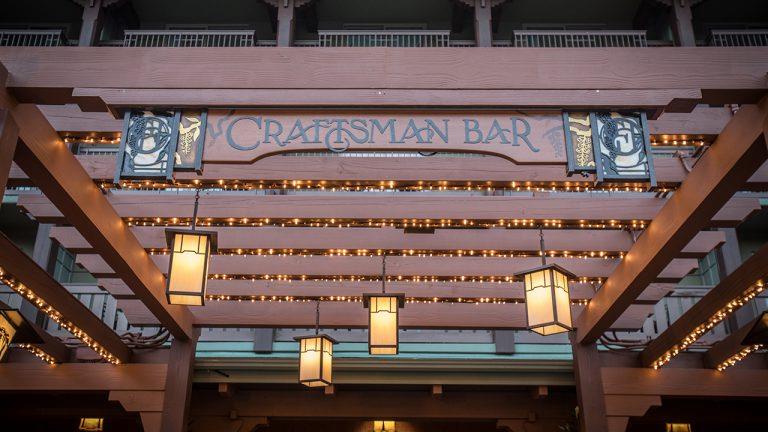 There's a new place to stop and enjoy the beautiful arts and crafts style of Disney's Grand Californian Hotel while enjoying fine food and tasty beverages.. The GCH Craftsman Bar & Grill is now serving a varied menu of shareable dishes and signature cocktails at its poolside location.
The Grand Californian's hotel design is inspired by the Gamble House in Pasadena and GCH Craftsman Bar continues this story by embracing many of the unique Arts & Crafts details. Like the rest of the hotel, it draws inspiration from the Gamble House in Pasadena (which is open for tours and you may recognize as Doc Brown's house from the Back to the Future movies).
The new building takes its look from the iconic Gamble House's original garage with exposed rafters, shingled walls, and wood accents. Dining takes place in and outdoor setting surrounded by clinker brick, stone columns, and a shady trellis.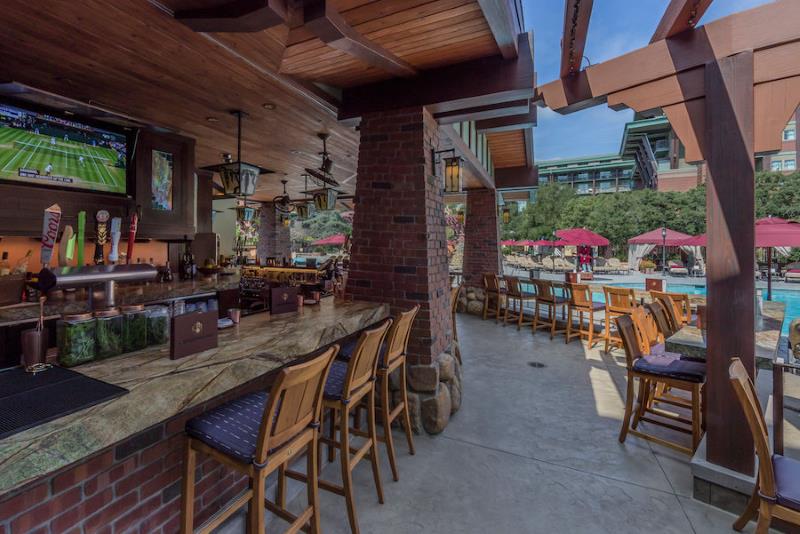 The food features a variety of shareable options. Highlights include: Double-Baked Beef Nachos, the Maine Lobster Quesadilla, the Kimchee-marinated Ahi Tuna Lettuce Cup, and the Cali Sliders, featuring American wagyu patty, oven-roasted tomato, vegetable relish, spiced hollandaise, swiss, artichoke aïoli, and pickled vegetables.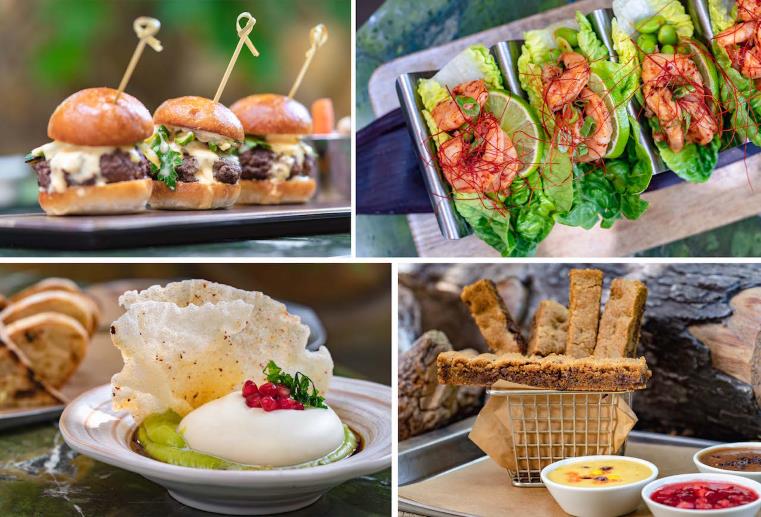 Lounge menu items start at $16 for the Avocado Toast or the Garlic-Soy-glazed Chicken Wings and range up to $25 for the Charcuterie Pizza. Prices for kids meals are $10 a plate.
Note that the while the GCH Craftsman Bar & Grill is open to the public, the hotel's pool deck is reserved for resort guests with a designated wristband.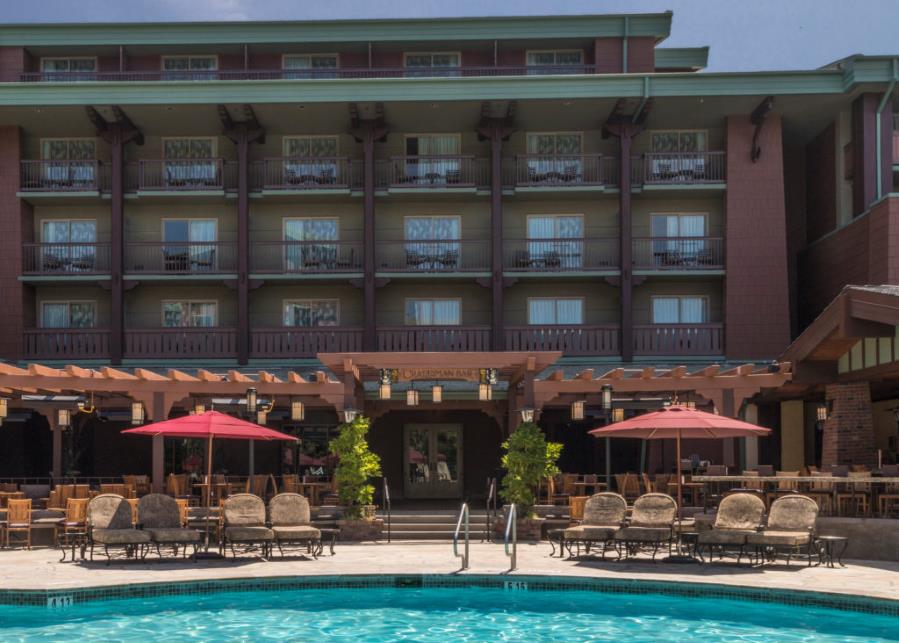 Disney's Grand Californian has also renamed its main quick service location. The former White Water Snacks is now GCH Craftsman Grill. It's open for breakfast, lunch, and dinner and is very convenient to Disney's California Adventure.
Where is your favorite place to grab a bite or sip a cocktail at the Grand Californian Hotel?
Photo courtesy Disneyland, Joshua Sudock photographer