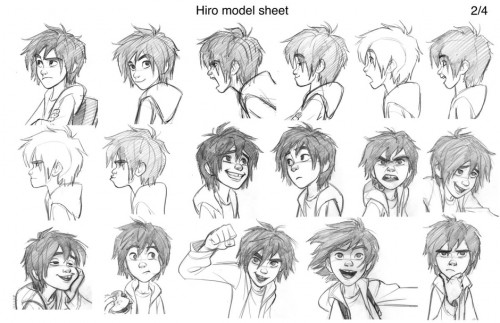 With just a few months left before Disney's next animated feature hits the cinemas, it's time we start paying closer attention to the world created for Big Hero 6.
Animation World Network was given access to some early concept art for the movie and was able to talk with Don Hall, co-director of the film, about the movie and the comic book it was based on.
"I was encouraged to explore the Marvel universe," explained Hall, "and one of the projects I found was called 'Big Hero 6.' I'd never heard of it, but I liked the title and its Japanese influences — it just sounded cool." Disney encouraged the filmmakers to take the existing property and make it their own. "We thought about sticking more closely to the source material," he added, "but the idea of creating our own world was far too enticing."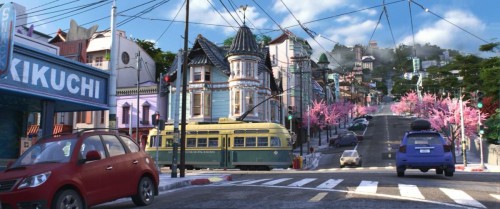 We also get a look at more concept art for the characters in the film, including this final character lineup:

The Big Hero 6 characters (L-R): Wasabi, Go Go Tomago, Honey Lemon, Fred, Hiro Hamada, Baymax, Aunt Cass, Tadashi Hamada, Professor Robert Callaghan and Yokai.
Much more awesome concept art in the original article at AWN!
Below the jump, one more awesome mini-trailer featuring Baymax who has all the right dance moves: