Captain America: The Winter Soldier is due in theaters on April 4, 2014, and Marvel has released some new posters to promote the film.
The main poster features Chris Evans as Captain America flanked by Samuel L. Jackson as Nick Fury and Scarlett Johansson as Black Widow. In the background are Sebastian Stan as Bucky "The Winter Soldier" Barnes and Robert Redford as Alexander Pierce.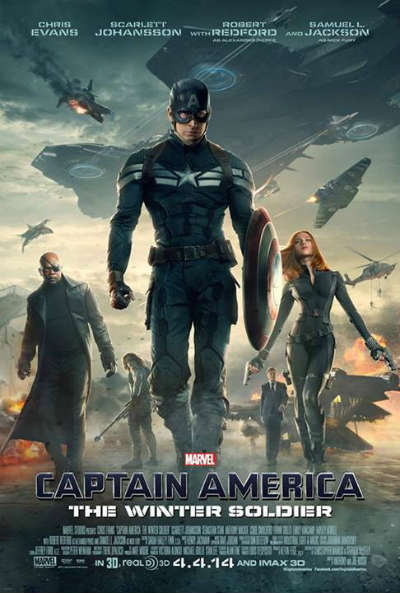 Sadly, no love for Anthony Mackie's The Falcon on this poster.
There are also three new character posters in the same vein as the main poster, courtesy of Marvel. Check them out below the jump:Read More »Marvel Releases New Posters to Hail the Coming of Captain America: The Winter Soldier