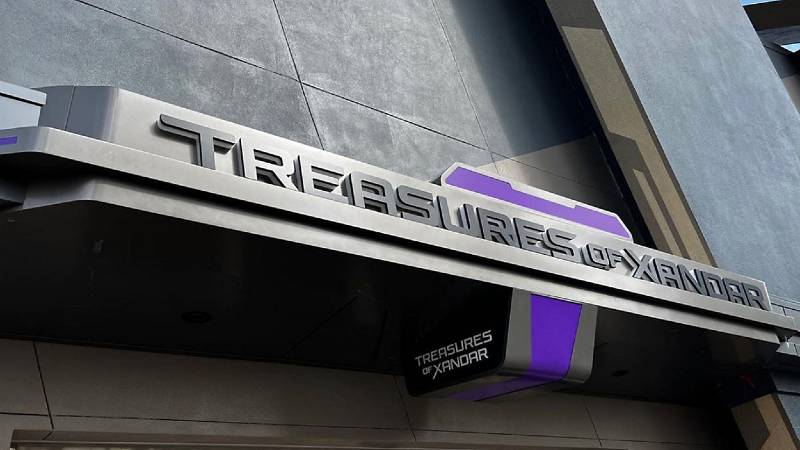 Disney Imagineer Zach Riddley has revealed the new merchandise location for the "Guardians of the Galaxy: Cosmic Rewind" attraction at EPCOT will be called "Treasures of Xandar," via an Instagram post of the signage.
Part of the "Wonders of Xandar" pavilion, it will be operated by The Broker, a proud Xandarian, who's been awarded the contract from Disney, and brought part of his famous store here to EPCOT.
According to Riddley, The Broker told his team, "I am so delighted to bring my wares to the Wonders of Xandar pavilion. As a proud Xandarian, it gives me great pleasure to represent my planet to you Terrans and allow you to bring home a small bit of Xandar from my shop: Treasures of Xandar. I only hope that it brings our two cultures that much closer together."
Riddley added, "Some of the merchandise pays tribute to Xandar and items acquired throughout the galaxy and, of course, some items celebrate the heroes of Xandar, the Guardians of the Galaxy."
---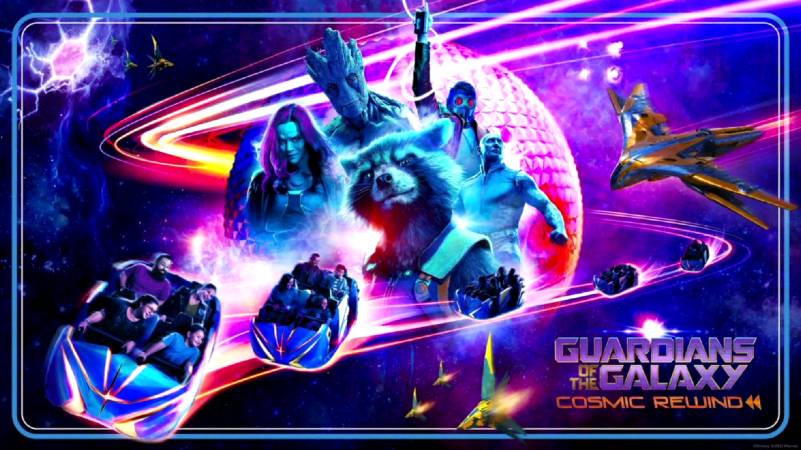 "Guardians of the Galaxy: Cosmic Rewind" is set to open this summer in the park's recently renamed World Discovery Neighborhood, at the site of the former Universe of Energy pavilion.
Josh D'Amaro, Chairperson of Disney Parks, Experiences and Products, said the indoor attraction would "be one of the longest fully enclosed coasters in the world."
---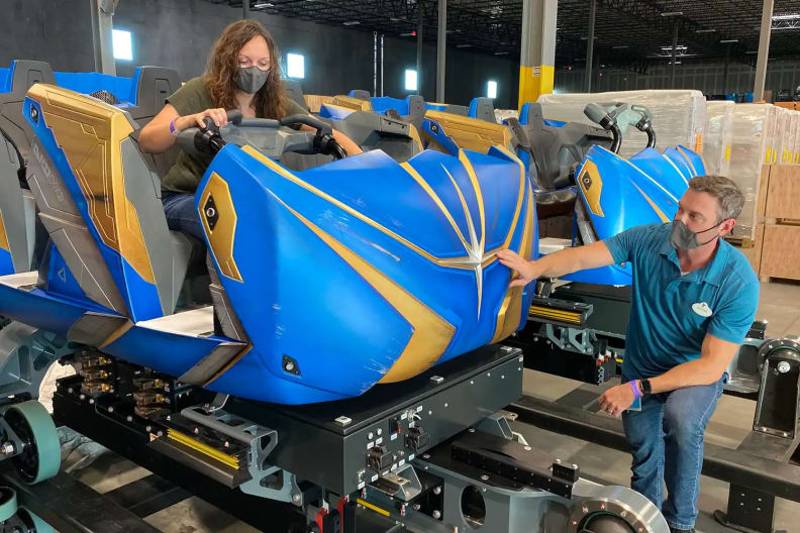 It will feature the first-ever backward launch for a Disney coaster, as well as omnicoaster ride vehicles that can rotate riders 360 degrees while traveling at high speed along the track.
In an earlier Instagram post, Riddley commented "Our ride team has been hard at work testing this innovative ride system which we call an Omnicoaster. I have had the chance to experience myself, and I can tell you – this is truly unlike anything we've ever done!"
---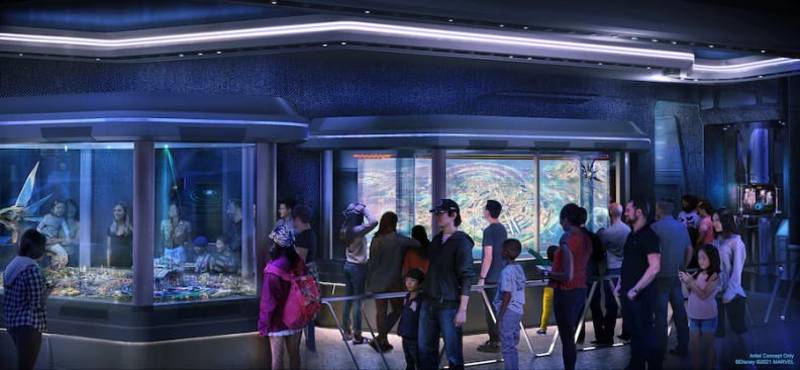 Guests will arrive at the boarding area via the Xandar Gallery, where guests will discover more about the Xandarian people, culture and history, including the Guardians of the Galaxy members. They will also receive a video greeting by Nova-Prime Irani Rael, the Xandarian leader and commander of the Nova Corps. Actress Glenn Close will reprise her film role of Nova-Prime.
And now we know they'll end their ride at the "Treasures of Xandar" for all of their Xandarian souvenirs.
---
Are you excited to ride "Guardians of the Galaxy: Cosmic Rewind"? Let us know in the comments!