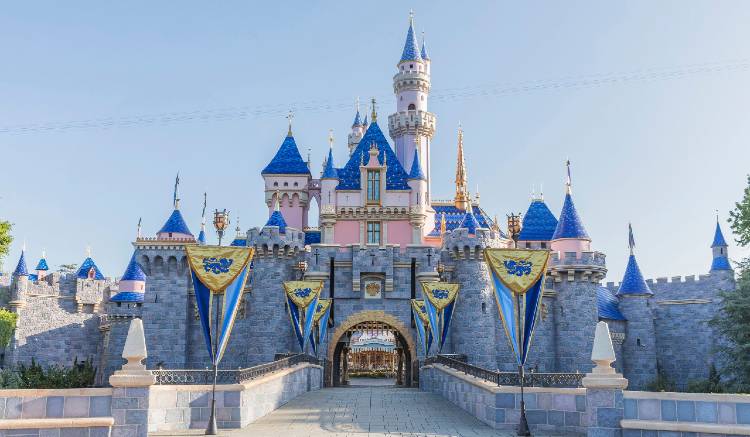 Disneyland has introduced new higher prices on most one-day tickets to its two parks, and also added a new top tier price for the most-coveted weekends and holidays, effective yesterday, October 25, 2021.
The new one day/one park ticket still starts at $104, but the next tiers, based on crowds and ticket demand, have gone up to $119, $134, $149, and $159 respectively.
Plus that new top tier price will cost $164 during peak periods. The good news is that the top tier price won't go into effect until March 2022…just in time for Spring Break, which is also considered a peak period.
Park Hopper prices are increasing as well, with that new top tier listing a one-day Park Hopper at $224.
The last time the parks raised its prices was before they closed due to the pandemic in 2020. The previous highest one-day/one-park ticket was $154.
---
Also going up in price are parking fees. Standard daily parking rates for the parks went from $25 to $30 per vehicle per day. Self-parking at the hotels went from $25 to $40 per vehicle per day.
All this right before Disneyland kicks off its busy Holiday season, starting on November 12.
In August 2021, the Disneyland parks also replaced the annual pass program with the new Magic Key program. The top tier Dream Key pass ($1399 with no blocked-out days, free parking, and more perks), has already reached its allotment and is not currently being sold.
How do you feel about the new Disneyland ticket and parking prices? Will it affect when, or even if, you book your next visit to the Anaheim parks? Let me know in comments.