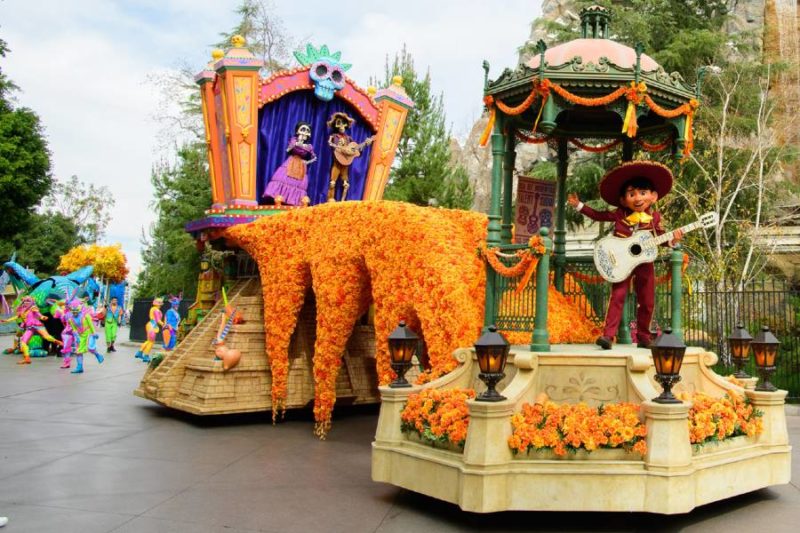 Grab whomever you're sequestered with and pull up a spot on your couch then cast this newly released video of the new Disneyland parade "Magic Happens" to the largest screen you have in your house. If you squint you can imagine you're right there on Main Street U.S.A.
The "Magic Happens" parade features nine floats that celebrate moments of magic from beloved stories from Walt Disney Animation Studios and Pixar Animation Studios. From a legendary guitar to the heart of the ocean, these magical moments come to life in stunning floats, artistic costumes and a surprising and energetic new musical score. 
We love how the floats all feature magical motion and if you look close you may spot a Hidden Mickey or two in the design. The characters, scenes and surprises are revealed a little at a time, making each float a journey of discovery.
A parade is one of those Disney parks attractions that comes to you and then passes in a stream of unique and high quality Disney entertainment.
As David Duffy, creative director for Disney Live Entertainment says, "When you come to Disneyland and Disney California Adventure, there are so many ways to immerse yourself in our stories, but a parade is a unique experience because it's the only way for you, as the audience, to stay in one place and have so many stories, characters and magical moments pass right in front of you." 
This makes it wonderfully suited for viewing at home and we appreciate Disney's professional filming and editing of the parade. It's a great gift for when we're all stuck at home for a bit longer than we all might like.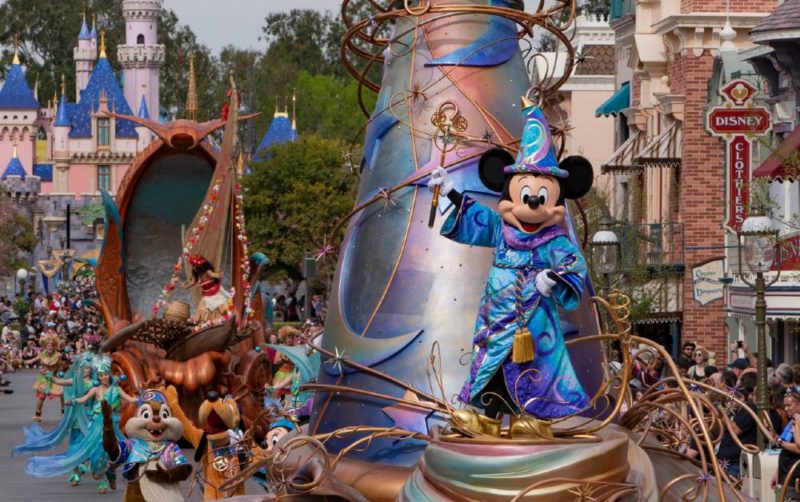 Thanks to Disneyland for sharing this video to enjoy at home.
Let us know which float is your favorite in the comments!
Related articles:
Magic Happens draws inspiration from high fashion for its costumes!