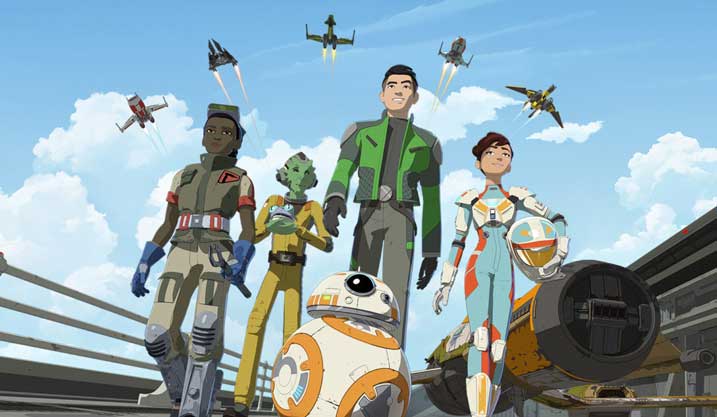 The Disney XD and Disney Channel original series, Star Wars Resistance, has its season two premiere this Sunday night on DisneyXD at 6pm EDT and on Disney Channel at 10pm EDT. The animated series second season takes place during the events of "The Last Jedi" leading up to "The Rise of Skywalker," as Kaz and the team continue to fight against the threat of the First Order, culminating in an epic series finale.
Episode one of the second season is called "Into the Unknown." It follows Kaz and the crew of the Colossus as they look for a new home. After the ship was launched into space at the end of season one, it is now encountering engineering problems and a mysterious stowaway may be responsible.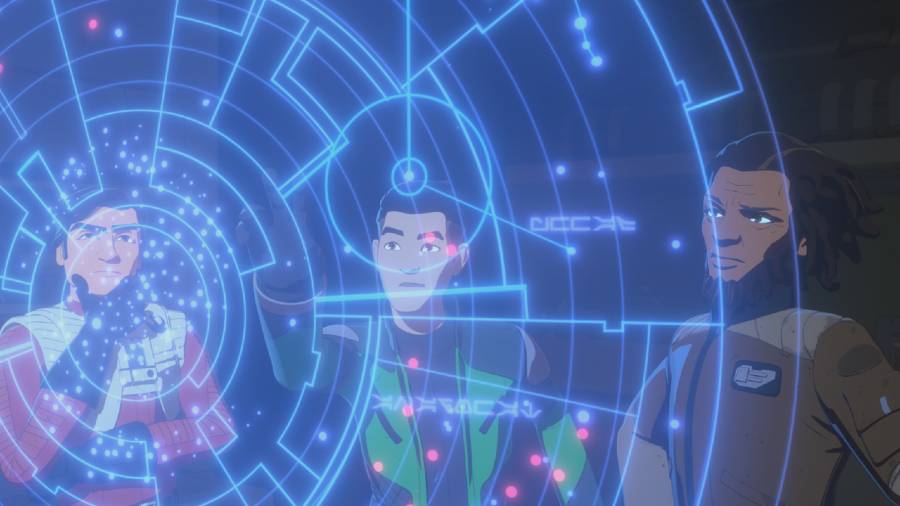 The series was created by renowned Lucasfilm Animation veteran Dave Filoni ("Star Wars: The Clone Wars," "Star Wars Rebels"). He is currently working on the first live-action television series set in the Star Wars Galaxy – The Mandalorian.
While it took a while for me to get into season one, I stuck with it and my patience was regarded with a half-dozen of wonderfully paced, tense, and enjoyable episodes ending with a real game changer for the series. I'm hopeful season two is able to keep up that tension and pacing as the show races to its conclusion leading into the next Star Wars movie, and the last of the Skywalker Saga.
Watch the season 2 trailer here:
If you want to catch up on Season 1 of Star Wars Resistance, you can download episodes on Amazon.