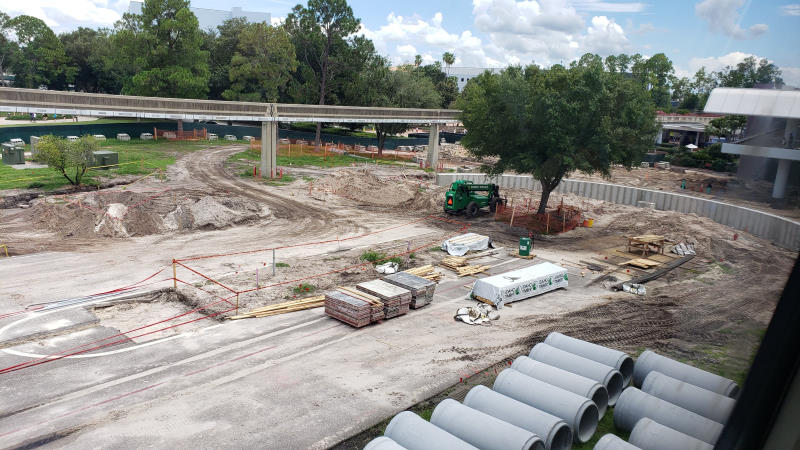 A few weeks ago, work began on transforming EPCOT's main entrance to match the new vision Disney has for the second gate to open at Walt Disney World. The look will remove the Leave a Legacy display, return the area inside the gates to more a garden feel and restore the fountain to its former glory.
Outside the gates promises an even bigger transformation. New security check areas will require relocating the tram loading and drop off zone further back from the front of the park. We had a peek at recent construction work.
To be fair, even though Epcot has the largest parking lot at Walt Disney World, the four sections used most frequently are very walkable. It is those parking lots used when the park gets very busy that really need a tram to get to and from one's vehicle. When the work is done, I will be curious to see if the plan is to run two completely separate tram loops like they do at Magic Kingdom, or continue the one tram for all method Epcot has used in the past.
Previously: Epcot plans new pavilion and reworked main entrance.