Over Presidents Day weekend we read many reports from the Florida parks about how absolutely insane the crowds were. For instance, Avatar – Flight of Passage had a six hour wait at one point on Sunday. It's a holiday weekend and crowds are not unexpected, but there's something off if waits that long are being encountered by guests.
With 74 million people visiting Orlando in 2018 and Disney building adding more hotel rooms all the time, the parks do seem busier. There are a whole variety of factors going into that, but it's important to keep in mind Disney's goal of a certain number of attractions per day for each guest as a stand in for a quality vacation experience.
Disney calls that a RPC (rides-per-capita) target and studies have shown that when guests don't reach that goal, their enjoyment suffers as does the word of mouth. What also suffers is merchandise and food sales. People can't spend money if they're waiting in queue for an attraction.
So from Disney's point of view, super busy crowds are a good thing, as long as RPC is high enough that guest satisfaction remains high and spending is consistent. This is one of the reasons Disney is doing the right thing by trying to balance out attendance throughout the year, even if it means the end of 'off-season' at the parks.
Of course, one of the consequences of there being no 'off-season' is that there is effectively no 'peak-season' any more either. It used to be that people who visited during the off-season would know to expect that all the peak-season promotions and entertainment would not be available to them. I don't think that's the expectation any more. For the prices Disney charges now, people expect the whole package whenever they visit.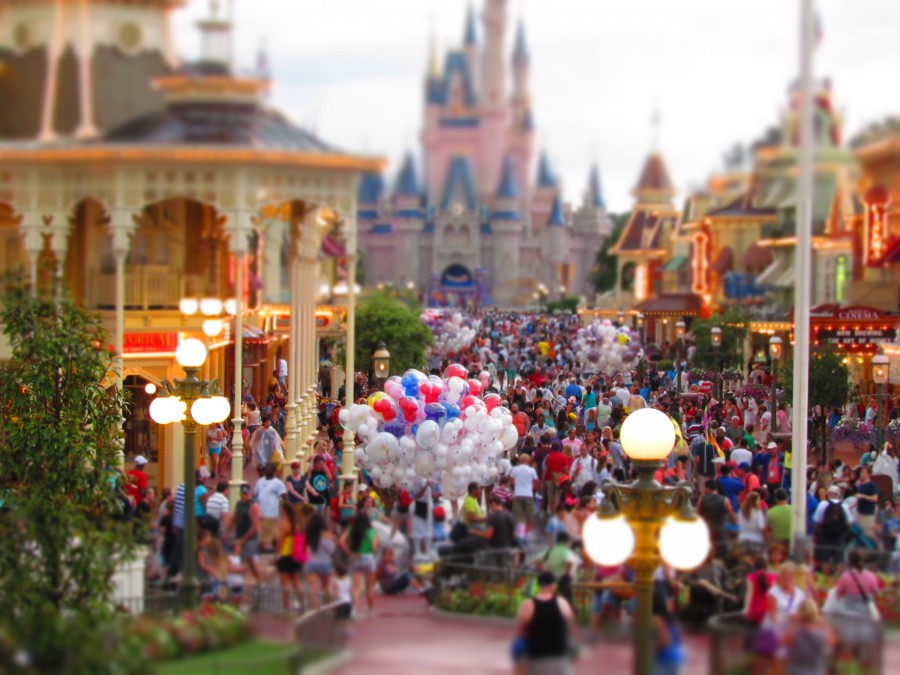 How does Disney add more capacity?
They could build more attractions, which they are doing at a fairly fast rate for the company right now, but those attractions won't all be online for years.
They could open a fifth gate. This is unlikely for many reasons, but chief among them is vacation habits in the USA. People just don't take long enough vacations to justify a 5th theme park in Orlando.
Run the parks more efficiently. Improve training, increase staffing, and do more effective and regular maintenance.
That last bullet is the opportunity here. The parks are not currently running at peak efficiency which is something Disney could fix very quickly.
Here are seven things Disney World can do right now to up capacity at the parks:
1) Reactivate closed attractions
Disney is notorious for closing attractions with no plans for a replacement. The most egregious example of this right now is the entire Wonders of Life pavilion. Its three attractions have been removed from Epcot's list for years. Over at Disney's Animal Kingdom, Rafiki's Planet Watch sits idle despite large crowds in the park. In the Magic Kingdom Stitch's Great Escape closed and has been idle for a long time. Even Disney's Hollywood Studios has attractions that are closed and no replacement has been announced.
All of these exist in various states of disrepair. Some may not be able to return in their previous forms, but Disney could rush something into those spaces.

2) Add another Festival
Festivals that feature food & drink, fun, entertainment, and outside specialists or celebrities are popular people eaters at the parks. Disney's Hollywood Studios used to have three festivals (ESPN The Weekend, Super Soap Weekends, and Star Wars Weekends) that were all big draws to guests.

3) Double Up Shows
Last year's Pixar's concert series "The Music of Pixar Live!" was very successful and allowed Disney's Hollywood Studios to get more use out of the space that housed a different show, Beauty and the Beast, during the day. Each park could pull off something similar.
4) Add park hours.
This is something Disney is often loath to do. Labor costs are some of Disney's biggest costs and adding hours inflates that line of the budget. However, it often has the biggest return for guests and makes reaching that RPC target more likely. Disney has placed some impediments to this strategy in its way by selling more hard ticket events during what may have previously been longer park hours. That would make it a budget double hit, but I don't think Disney should take this tool off the table.
5) Parades
Everybody loves a parade. Disney has been minimizing them as of late, but guests love the chance to sit down for an hour or so and relax while the entertainment just comes rolling by. There are a couple of a parades hanging around not being used at Disney's international parks right now. Might be nice to see them stateside.
6) Increase Maintenance budget
When the parks are always busy, any attraction downtime means wait time increase and the chance to meet the RPC target gets riskier. This happened the other day to us at Disney's Animal Kingdom. The attraction went down and when it came back up it was running fewer trains than usual. This caused Standby waits to bloom to over 3 hours and even Fastpass+ waits stretched to 45 minutes.
Increasing the frequency of regular overnight maintenance and having more maintenance staff on hand during park hours reduces the impact of inevitable downtime on the attractions.
7) Add more character sit down and buffet dining.
Affordable dining options are few these days, but Disney's unique brand of themed dining is a popular part of many family's vacations. Like the big attractions, these experiences can take guests out of other queues for an hour or more. I think more locals would dine on property more often if the prices were more reasonable. Maybe offering locals a bigger dining discount during off-hours for existing restaurants would help.
Aside: I think DHS is missing a big opportunity by not building a clear parade performance corridor through the park as part of its recent expansion efforts.
We don't have any particular insight into Disney's planning process and they maybe planning to do all of some of these right now. We continue to think that Disney World has not kept up with guest demand over the last 5 to 10 years and may be leaving current and future money on the table with its current policies of letting the parks feel so crowded that guests end up waiting 3+ hours for its most popular rides.
We think that even the already announced expansion plans to add attractions at Magic Kingdom, Disney's Hollywood Studios, and Epcot still fall short of the actual number of attractions the resort needs to have right now. But even if they don't decide to spend money building more rides, there is a lot they can do.