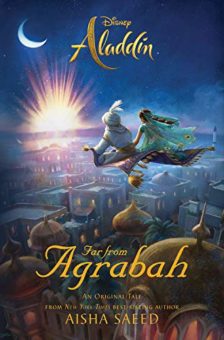 New York Times best-selling author Aisha Saeed can show you the world, shining shimmering splendid, as well as a new fantastic point of view in her novel, Aladdin: Far From Agrabah. Beautifully set within the "A Whole New World" sequence from Disney's animated film Aladdin, Saeed's novel tells us the story of what might have happened if viewers were not swept up in the unforgettable tune by Alan Menken and Tim Rice. If Aladdin lacked its musical element, we would possibly see Saeed's story unfold.
A love story set amid a battle for independence and acceptance, Far From Agrabah takes us to Prince Ali's kingdom of Ababwa, teaching us important life lessons along the way. The dialogue in the story offers countless real-life solutions to the fictional characters' problems. From politics and power to friendship and love, the tale explores in greater depth the juxtaposition of royalty and the life of a "street rat." We glimpse Aladdin's reality (as we did in the film), but Saeed also gives us insight into his wishes and desires, including his vision of Ababwa. The same is true for Princess Jasmine. Wishes are tricky things, as the book suggests, but Saeed (with a little help from Genie) brings them into existence for Aladdin and Jasmine in a thoughtful and intellectual way.
Besides where Far From Agrabah fits in to the classic Disney story (always an important factor for me), I loved the cleverly interwoven shorts from Legendary Leaders Across the Ages. The Legendary tales set the scene for the trials and tribulations of Agrabah and Ababwa, as well as the hopes and dreams of the individuals therein. I loved that these tales paralleled the Far From Agrabah story. They added so much to Jasmine's character and her perception of the world.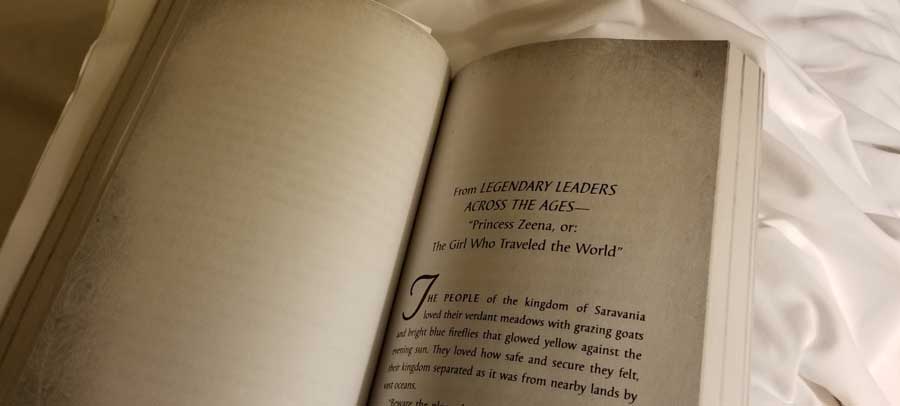 The lucky last star is missing from this review for one main reason. In my view, it is the reader's task to draw out the lessons of a story. By the end of the book, all dialogue was laced with excessive explanation which was unnecessary and left no interpretative balls in the reader's court.
While Far From Agrabah offered great perspective, it did not encourage the reader to work for the lesson. As Benjamin Franklin allegedly said, "Tell me and I forget. Teach me and I remember. Involve me and I learn." Far From Agrabah lacked reader involvement, but as Aladdin suggests in the book, "this trip could possibly lead to real change back home."
The expected release date for Aladdin: Far From Agrabah is April 2, 2019. Pre-order now on Amazon.com where your purchase goes to help support The Disney Blog. Thank you.
A big thank you for Disney Press for giving me the opportunity to review the uncorrected advance proof of this book.
4 out of 5 stars