We at The Disney Blog thrive on keeping our eyes peeled and ears pricked for the exciting new projects and happenings that Disney continues to dish up, but we also love celebrating the Studio's animated masterpieces on (or around) their birthdays.
In this very first article of the Animated Anniversary series, we review a handful of animated features that celebrate their birthdays (i.e. their United States release date) in December, January and February.
Disney December babies include The Princess and the Frog, The Emperor's New Groove, The Aristocats, and The Sword in the Stone.
The Princess and the Frog was released on December 11, 2009 and marked a nostalgic return to traditional hand-drawn animation. Following its December release, Disney's 48th animated feature film grossed $24.2 million, ranking number 1 on its opening weekend. The film went on to gross $267 million worldwide, becoming the fifth-highest-grossing animated film of 2009.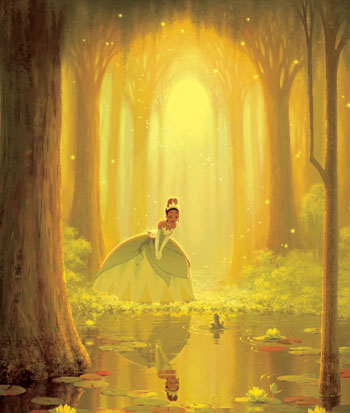 Nine years prior, audiences threw off Emperor Kuzco's groove after his namesake film performed poorly at the box office. The Emperor's New Groove, Disney's 40th animated feature film, was released on December 15, 2000. Overall, the $100-million-budget film grossed $89.3 million at the United States box office and an additional $80 million worldwide. Although the film's release paled in comparison to a string of Disney hits in the 1990s, it later found considerable success in home media where it became the top-selling DVD release of 2001.
Thirty years prior to Yzma and Kronk's scheming, Disney's 20th animated feature film The Aristocats was the most popular general release movie at the British box office, and second most popular in France in the early 70s. It was originally released to theaters on Christmas Eve, December 24, 1970, and went on to gross a total $191 million for its lifetime at the worldwide box office.
Seven years prior to everybody wanting to be a cat, Disney released its 18th animated feature film, The Sword in the Stone, on Christmas Day, December 25, 1963. The film was a success at the box office, becoming the sixth highest-grossing film of 1963. It received a lifetime gross of just over $22 million in North America. Wart and Merlin's adventures marked the final Disney animated film release before Walt Disney's death in 1966.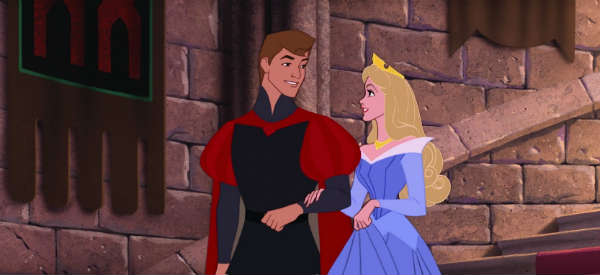 Once Upon A(n expensive) Dream, on January 29, 1959, Disney released its 16th animated feature film, Sleeping Beauty. It was the first animated film to be photographed in the Super Technirama 70 widescreen process, and with production costs at $6 million, it was the most expensive Disney film up to that point. Due to its under-performance and initial mixed reception, Sleeping Beauty was the last Disney adaptation of a fairy tale until the release of The Little Mermaid 30 years later. We are excited to celebrate Princess Aurora's 60th anniversary in 2019!
Three years after the hugely successful release of Snow White and the Seven Dwarfs came Pinocchio. Disney's second animated feature film was released on February 7, 1940. Although the film was not initially a box-office success (Disney only recouped $1 million by late 1940 of its $2.289 million negative cost), Geppetto's stringless boy became the first Disney film to win Academy Awards for Best Original Song (When You Wish Upon a Star) and Best Original Score.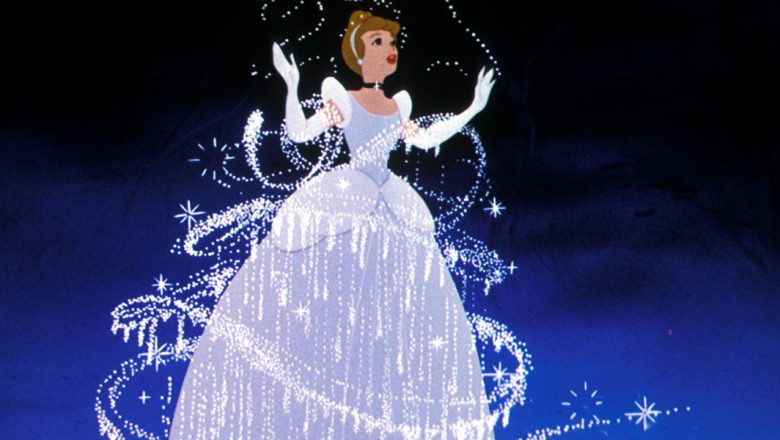 Ten years after the famous elongation of Pinocchio's nose, Cinderella was released on February 15, 1950, reversing some the damage caused by box office bombs Pinocchio, Fantasia and Bambi. Cinderelly was Disney's greatest box office success since Snow White. The 12th Disney animated feature film was the sixth highest-grossing film in 1950, and is France's sixteenth biggest film of all time in terms of admissions with 13.2 million tickets sold. It is the first Disney film in which all of Disney's Nine Old Men worked together as directing animators. The film received three Academy Award nominations, including Best Music, Original Song for "Bibbidi-Bobbidi-Boo" and was this year selected for preservation in the National Film Registry. See our article on its selection here.
So there you have our birthday celebration re-caps for some of Disney's December, January and February animated babies! Stayed tuned for March, April and May birthdays which we look forward to celebrating with you closer to their dates!