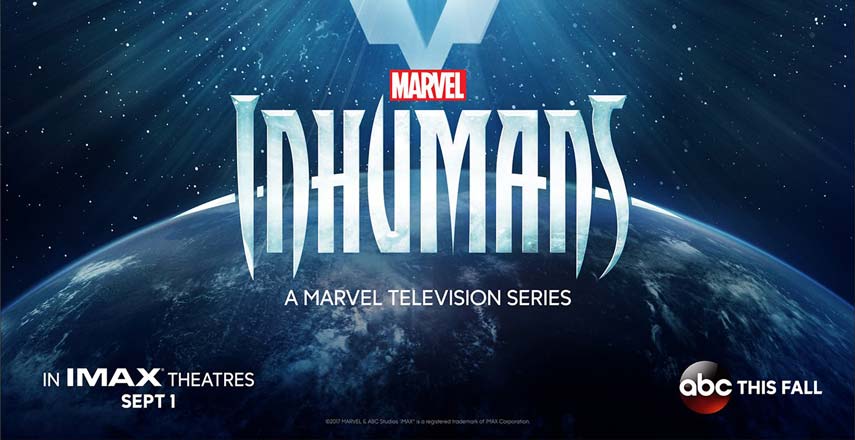 We've been seeing drips and drops of information about the upcoming new TV series from Marvel "Inhumans." We know some of the cast and that the show will debut with a special IMAX performance. Now we have a poster to help advertize the show.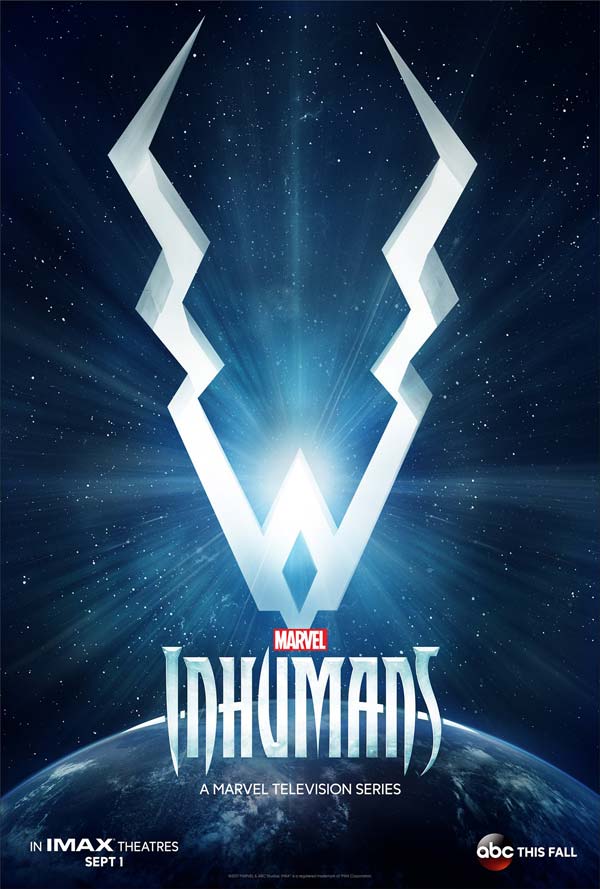 The Inhumans are super-powered people whose abilities are unlocked when exposed to an alien substance. Here's the official synopsis for the series:
"After the Royal Family of Inhumans is splintered by a military coup, they barely escape to Hawaii where their surprising interactions with the lush world and humanity around them may prove to not only save them, but Earth itself."
The series is meant to serve as a bridge between seasons of ABC's Marvel's Agents of SHIELD, similar to the role Agent Carter held in the past.
The series has been filming in Hawaii complete with giant representations of the teleporting dog Lockjaw.
The IMAX showings start September 1 followed by the full 8 episode series on ABC later in the fall.