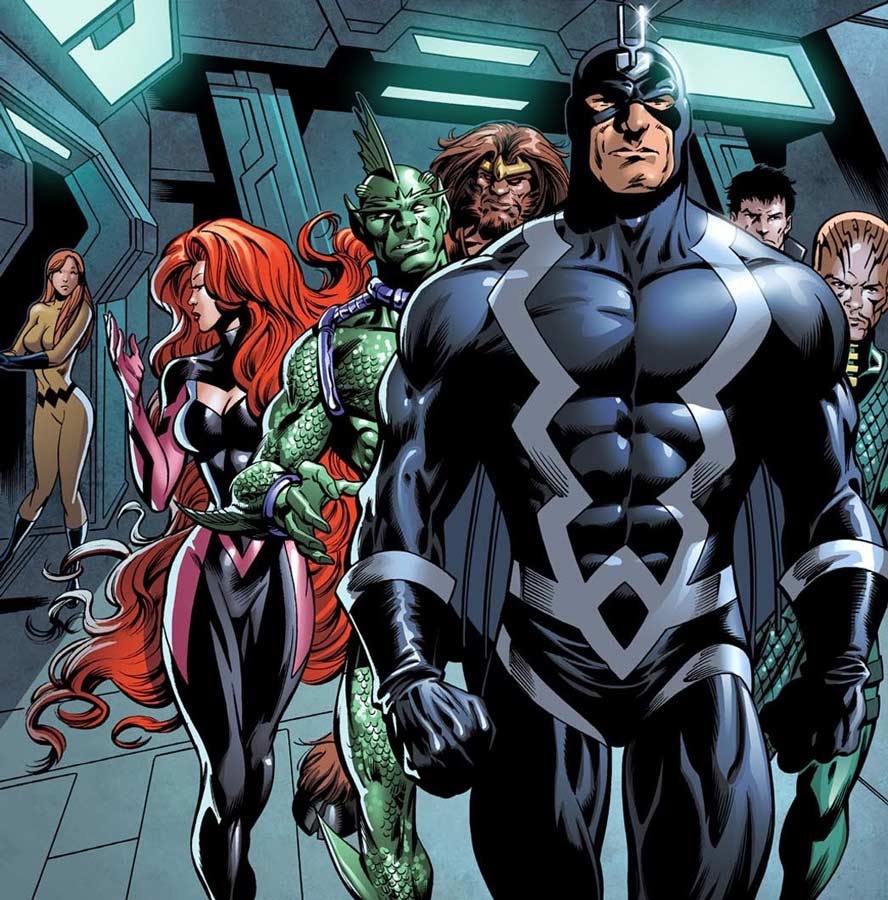 When Marvel held there big press event announcing their Phase 3 slate of movies, the Inhumans movie was set for release on November 2, 2018.
That was a long way off, especially since Marvel's Agents of SHIELD was beginning to introduce them on TV. Then everything in Phase 3 shifted, twice, with the inclusion of Spider-Man: Homecoming and Ant-Man and the Wasp. Inhumans was getting pushed farther and farther back and many questioned whether or not it would happen at all.
Never fear, True Believers, because Marvel just announced an unprecedented agreement between them, ABC and IMAX. For the first time, a live action TV show will premiere exclusively in IMAX theaters.
Next September, audiences will be able to see versions of the first two episodes in IMAX theaters for two weeks before ABC airs the rest of the season later that Fall. Partnering with IMAX will, among other benefits, give the show runners a bigger budget, especially for visual effects.
From Marvel's website:
"The Inhumans, a race of superhumans with diverse and singularly unique powers, were first introduced in Marvel Comics by Stan Lee and Jack Kirby in 1965. Since that time, they have grown in prominence and become some of the most popular and iconic characters in the Marvel Universe. 'Marvel's The Inhumans' will explore the never-before-told epic adventure of Black Bolt and the royal family."
With their Distinguished Competition running laps around them (sometimes literally) on the small screen, this could be a great way for Marvel to get back into the race.
What do you think about Marcel's decision? Are you excited to see Black Bolt and the rest of the Inhumans on TV rather than the silver screen?