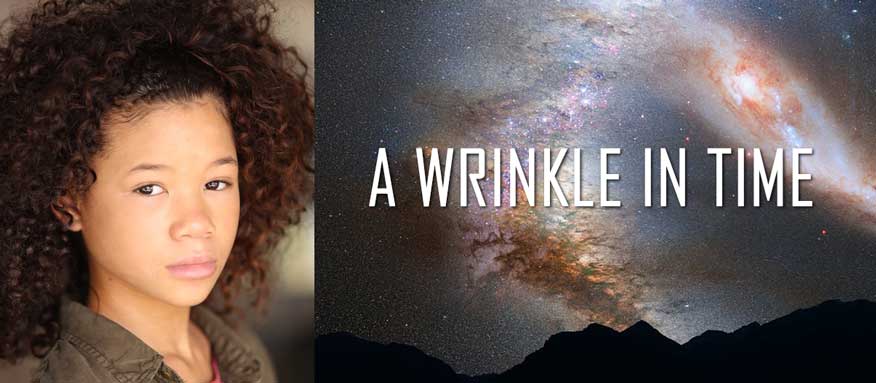 The Mannequin Challenge viral video craze is racing along with lots of great new videos every day. One of the latest comes from the cast and crew of Disney's "A Wrinkle in Time." The movie features Rowan Blanchard, Storm Reid, Deric McCabe & Director Ava DuVernay.
With production underway, the video captures the film's crew and cast in the middle of rehearsal for a shot:
Frankly, every movie should do this as their end credits. A Fantastic way to get the crew a little extra recognition for their work.
If you saw the date on Storm Reid's script at the end, it tells us that the movie will open in theaters on April 6, 2018. Disney had previously held this date for an 'untitled fairy tale movie.' So whatever that was, it just got booted.
About the movie:
Disney's "A Wrinkle in Time" is based on the groundbreaking science fantasy novel written by Madeleine L'Engle. A young girl tries to track down her father, a government scientist, after he goes missing while working on a mysterious project called a tesseract.