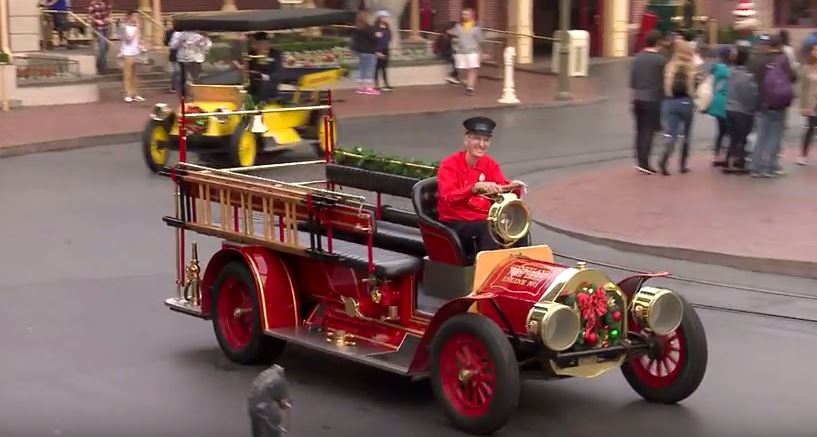 If you've ever been to Disneyland in the last 20 years, there's a good chance you've had a ride on a Main Street vehicle with cast member Steve Finley. He's usually spotted driving the Fire Engine. He's been working at Disneyland for 43 years and has been driving Main Street Vehicles since 1984.
Finley shares what is involved in his job and a bit about the special design of the Main Street Firetruck in the video below.
When Disneyland opened it had a fire station, with Walt's apartment upstairs, but no fire truck. Disney Imagineer Bob Gurr pointed this out to Walt in 1958 and was given permission to build it.
Let's hear it for Steve and all the other Disneyland cast members who help make the magic for guests every day.
Previously: Disneyland Fire truck turns 55