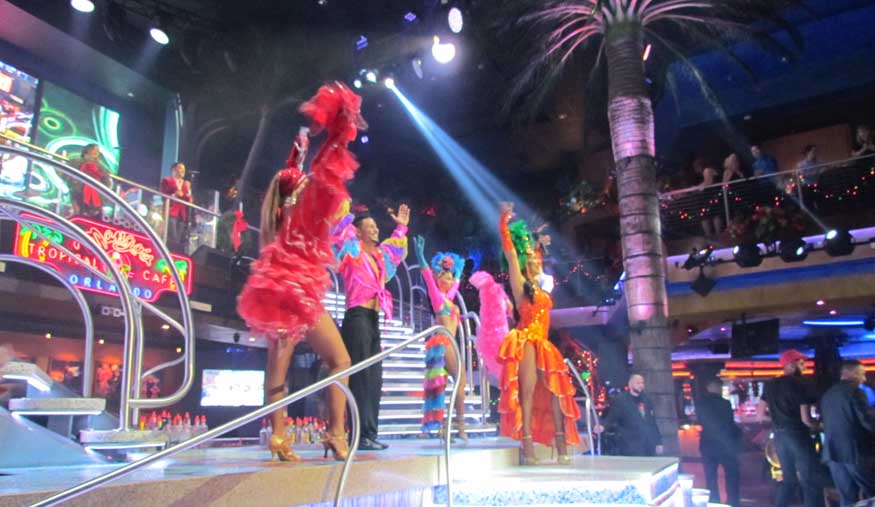 A little bit of South Beach Miami right smack in the middle of Orlando, that's how I'd best describe Mango's Tropical Cafe Orlando. It's a big party all night long with fantastic dancing, talented performers, and a taste of the tropics via food and drink as well.
A larger version of the original South Beach location, Mango's gives Orlando's International Drive a place to enjoy some amazing Latin American entertainment in a Carnivale like atmosphere. Throw in some celebrity tribute artists and you've got one of the best evenings of entertainment you can find in Orlando. In its first year the Orlando location has already welcomed one million visitors.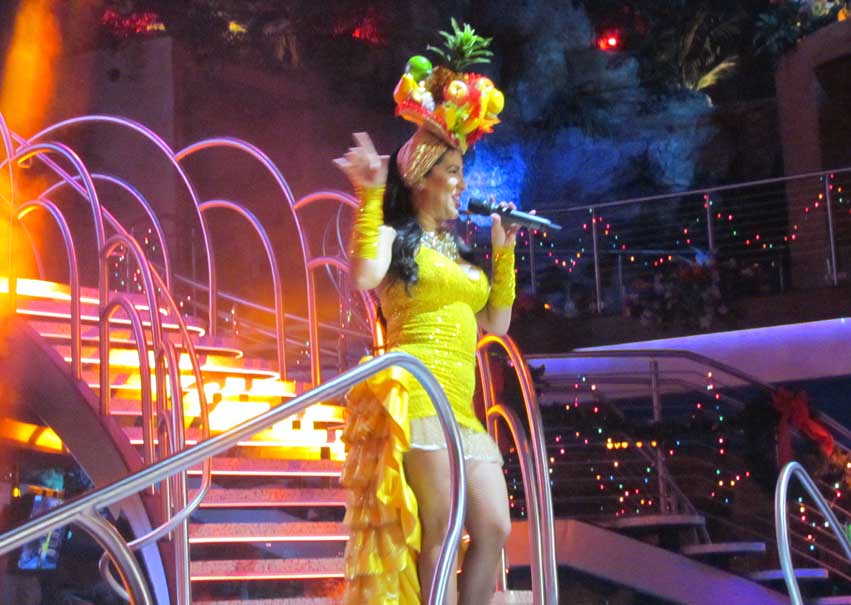 "We were confident that the location of Mango's Tropical Cafe would be the center of an International Drive renaissance, just like it's South Beach Location," said Joshua Wallack, COO of Mango's Tropical Cafe. "People travel to Orlando to escape and create a new reality for a short time and there's no better place to escape than the total immersion in the tropical ambiance, dancing, and singing as Mango's Orlando."
The venue features an unforgettable nightly show, dinner, and later a nightclub atmosphere. The show features Michael Jackson Tribute, Celia Cruz Experience, Brazilian Samba Show, The Cuban Conga Show (featuring a customer Conga Line), and much more. I recommend arriving early for the show then planning to hang out upstairs in the club atmosphere for some drinks and dancing.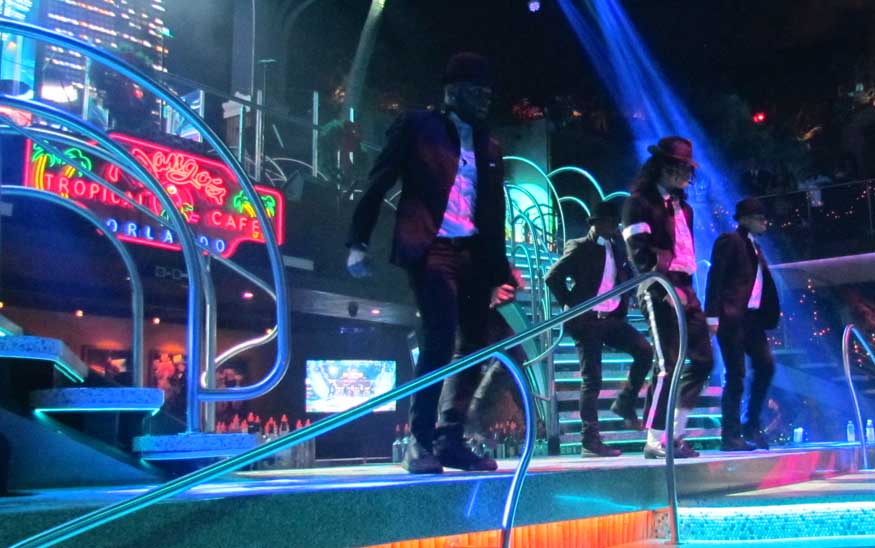 The location is has started to build a 10-story parking garage that will be part of a larger International Drive expansion planned by Wallack. There will even be Florida's first Le Cirque-branded restaurant, Circo, on its top floor. In the meantime Mango's does offer a Valet service or there is some parking across the street (just be sure to cross safely at a cross-walk).
Whether you're in South Beach or Orlando, if you're looking for a great evening of fun on New Year's Eve, do note that special packages will need to be purchased and reservations are required in advanced.
(Note: we were invited guests of Mango's Orlando, but review and editorial is our own and no other compensation was received)