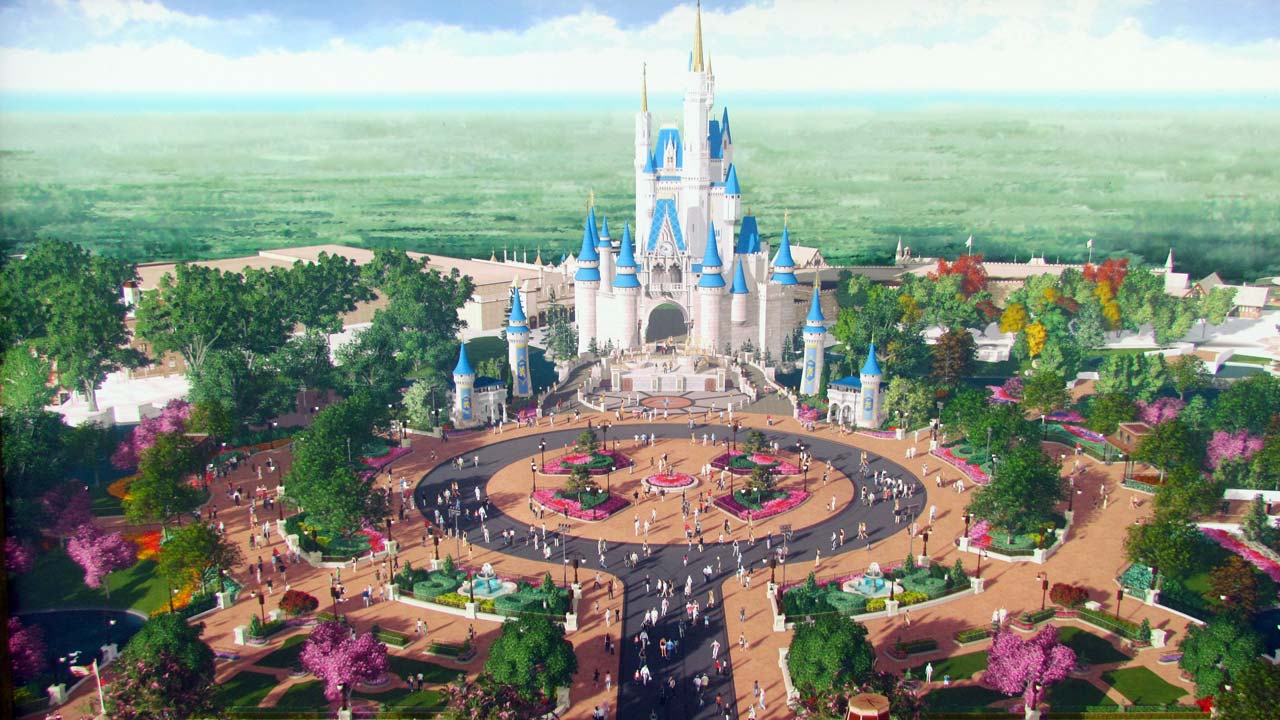 For years the mornings at the Magic Kingdom have kicked off with a magical 'opening moment' right at the Train Station, where your favorite Disney characters ride into view on the train. The park has announced that the new year will see a new show, this time at the Castle Forecourt Stage, which means guests will be allowed into Main Street USA before the park opens.
Disneyland currently uses a similar system with rope drops around the hub. It works pretty well and those with extra magic hours, or a breakfast reservation, will still have a way to get past the ropes. The newly expanded plaza at the Magic Kingdom will be perfect for this.
The change has been long rumored. It comes as Disney is looking for ways to be more efficient with its guest screening system while still keeping safety a high priority. Shifting the crowds away from the entrance plaza into the park's hub and castle forecourt, will definitely reduce congestion in the morning.
One of the benefits for guests is that they'll now be able to get a breakfast, hot drink, or snack at the StarBucks in the Main Street Bakery before the day really gets going. Meanwhile on the stage, a Royal Herald will make a proclamation and welcome a few of your favorite Disney characters to the stage before the park is officially opened for the day.
The new process starts on January 9th. What do you think?