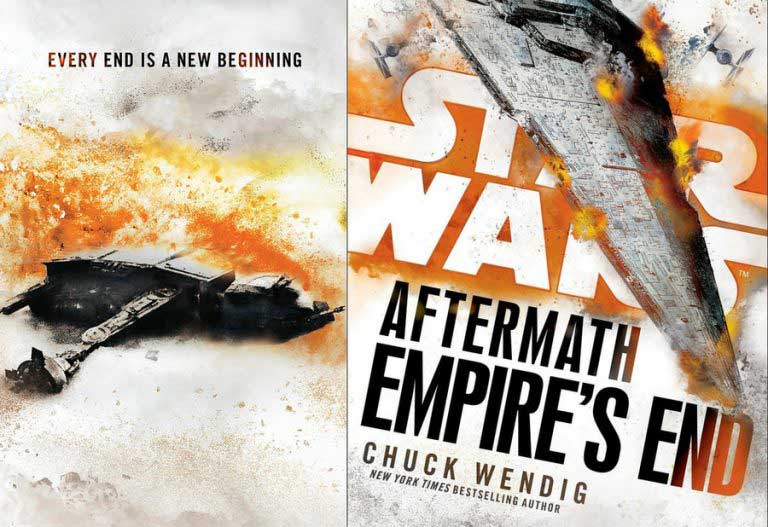 Today Disney XD had a strong showing with panels for Star vs. the Forces of Evil, Penn Zero: Part-Time Hero and The 7D. Fans were treated to clips and sneak peaks of the upcoming seasons.
Star Wars Publishing also had a panel. Matt Martin from the story group, authors Chuck Wendig, Michael Kogge and Katie Cook and illustrator Brian Rood were on hand to tell us what's coming for Star Wars books.
Future books include The Art of Rogue One and ABC-3PO written by Katie Cook. Poe Dameron: Flight Log by Michael Kogge promises to give us more insights into everyone's favorite Resistance pilot including information on his mother, Shara Bey.
Chuck Wendig, who is writing the trilogy of books that take place between Episode VI and Episode VII described his books like a brontosaurus. "Aftermath is the small head. Life Debt is the massive bulk of its body." And his third book, Empire's End? "The Empire ends. The rest is dramatic stuff. Jakku figures in considerably."
What is most exciting is that Timothy Zahn, who wrote the original post-Episode VI trilogy and introduced the world to Grand Admiral Thrawn (who you can see in the trailer for Season 3 of Star Wars Rebels) is writing another book scheduled to be released next year. The title? Thrawn.
The big event for Marvel today was the Marvel's Agents of SHIELD panel. All of the showrunners and stars were there and the bulk of the panel was reminiscing on the past three seasons. No new footage was shown because they just started filming this week.
However, that does not mean they didn't leave us wanting. Earlier this summer, a teaser image of the Agents of SHIELD logo emerged with a flaming chain around it. Fans speculated that this could be the introduction of Ghost Rider into the MCU but excitement was curbed by the fact that there was a character in last season that also wielded a flame chain.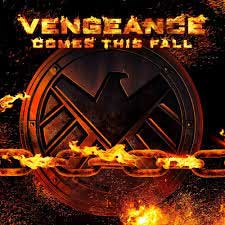 Time to get excited True Believers, because it turns out, Ghost Rider is coming.
What's been the most exciting announcement so far?
Previously: Disney SDCC News Day 1 Roundup