Updated on 10/24 with an interview with Director Marc Donahue.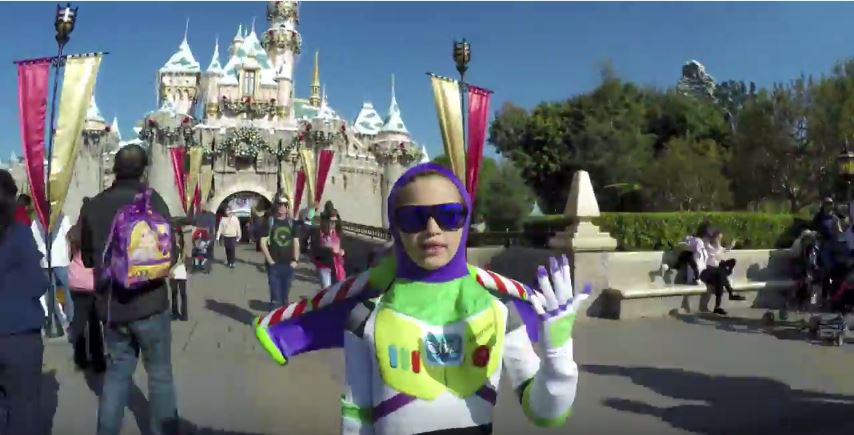 Marc Donahue is an independent film maker who has become well known for his innovative work with stop-motion and time-lapse video. In his most recent video, he joined producer Roth Rind and dove into a subject that's very close to the hearts and minds of Disney fans – Imagination.
"The goal to this project was to create a project that evoked nostalgia and happiness in the viewer," said Donahue. "We wanted to remind people what it was like to use their imaginations again."
When you're talking about Imagination, you have to include the Disneyland resort. His latest project took one and a half years to complete and includes some amazing footage of Disneyland and Disney California Adventure. Be sure to stick around for the credits too.
Donahue explains how they accomplished the Disneyland shoot:
"We went down to Disneyland for a couple days because we really wanted to capture the nostalgia that the park had for us. Now that we are all grown up, it was such a treat to take our 10 year old actor Kai Burich to Disneyland and watch the smile on his face grow (Hence our name PermaGrin Films). He had such a blast!!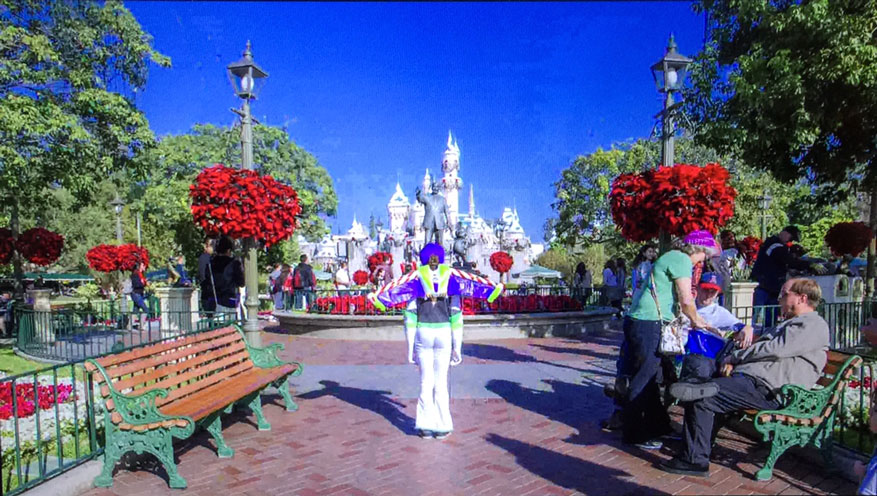 "As for the filming we brought a GoPro Hero 4 with us and did some low key shooting, as to not look like a big production company taking over the park. It was also one of the most crowded days of the year, so we felt that we wouldn't stick out like a sore thumb. We also brought our Canon 5d Mark3 DSLR with us and shot a bunch of handheld Hyperlapses throughout the park (A hyperlapse is like a timelapse, but after each picture you take a step and shoot again, repeating over and over again, and sequencing the photos together).
"If anything I looked like a hungry tourist trying to take an absurd amount of photos of everything I saw, but instead I was meticulously planning each and every shot. I remember when we were going down Disneyland's main road leading tho the princess castle shooting the scene with Buzz Lightyear speeding towards the castle and an employee in a truck asked us what we were shooting. I acted like I didn't hear her and kept shooting. She was so interested in what we were doing and said 'Don't worry, I'm not trying to get you in trouble!!' But I had to stay focused and finish the shot without stopping.
"Once we were done with our shots, we spent the rest of the weekend enjoying the park and showing Kai a great time. It was the first time Kai has been on a rollercoaster and I captured his priceless reactions of taking in the powerful acceleration and finally screaming out 'So this is a rollercoaster' as his smile peeled across his face! It really brought me back to being a kid again.
"We also made a miniatures scene of the Disneyland Castle with LEGOs and set it up in my apartment. Then we lined up the shots to match, so that Kai turns into a miniature figurine of Buzz Light Year at the end of the Disneyland Scene."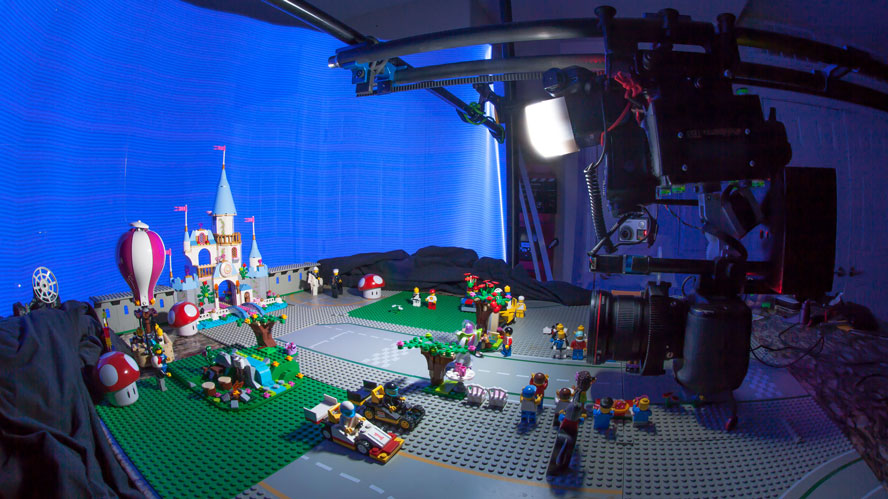 If you want to know more on how Donahue did that, there's a fascinating behind-the-scenes documentary of the production too. Disney stuff shows up around the 9:15 mark.
Previously: Time-Lapse video of Disneyland at Christmas and on the 2015 24-hour day.