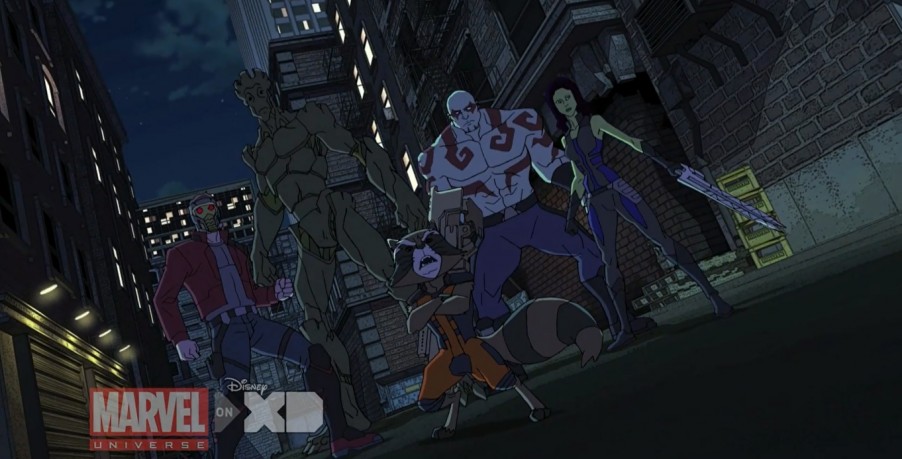 With Marvel's Guardians of the Galaxy animated series coming soon to Disney XD, the show is focusing on the back stories for each of the guardians, offering a brief glimpse of their origins.
We've had stories for Star-Lord (aka Peter Quill), Groot, and Rocket Raccoon. And now we learn a bit about Drax the Destroyer and his origins:
Part 1 –
Park 2 –
Good story. I knew Drax was a softy at heart.
Now all that's left of the Guardians is is the backstory of Gamora. Presumably we'll see that origin story soon.
"Marvel's Guardians of the Galaxy" premieres Saturday, September 26 at 9:30 PM ET on Disney XD!