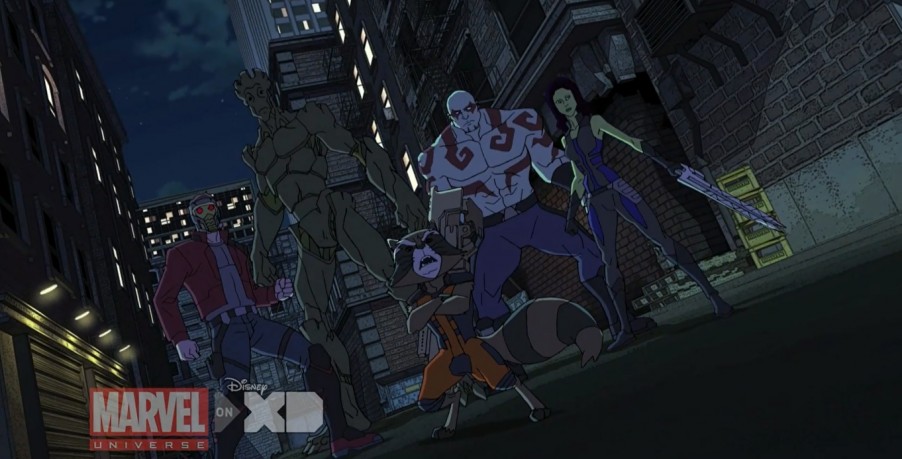 Part of the marvel of "Guardians of the Galaxy" was the interesting characters who, despite their shady backgrounds, united for a good cause. In the movie, we only learned the smallest amount about the origins of characters like Groot and Rocket Raccoon, but thanks to the new "Guardians of the Galaxy" animated series coming to Disney XD, we get to learn more of their backstories along with how they met for the first time.
Groot Origins 1:
Groot Origins 2:
Rocket Raccoon Origins 1:
Rocket Raccoon Origins 2:
Very sad about Groot's home planet and we knew Rocket didn't have a pleasant transformation into his cybernetic self. Still I like that Disney and Marvel are sharing these stories. It adds to the universe I can't wait to explore in the Guardians of the Galaxy sequel.
Guardians of the Galaxy: The Animated Series begins September 5th on Disney XD.
Previously: Star-Lord's origins in Guardians of the Galaxy animated series.