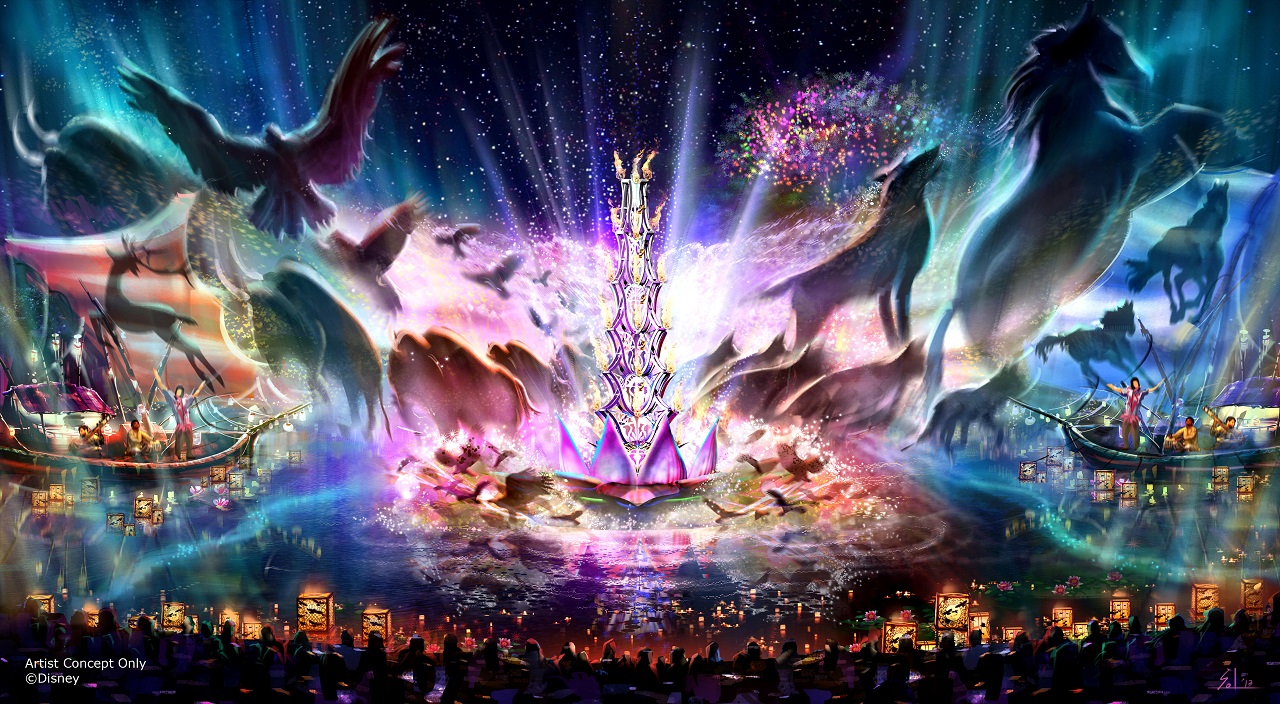 Thanks to D23 Expo we've learned more details on the "Rivers of Light" water pageant that will light up the night at Disney's Animal Kingdom on Discovery River in front of Expedition Everest. The show will combine amazing water screen projection technology that creates swirling animal imagery, barges, and floating lanterns.
Expected to open next spring, "Rivers of Light" will be an innovative show unlike anything ever seen in Disney Parks. According to Imagineer Joe Rohde, it will be a ceremonial event happening on the water.
"It takes the idea of the special nature of the animals that are in this park and turns it into a celebration of the beauty of these animals," said Rohde. "It starts simply and humbly, continues to unfold and grow as bigger and more elaborate lanterns appear, and then huge curtains of water and light emerge from the water with animals within them. And ultimately it takes off into the sky."
Among the effects demoed were a fog effect, a barge projection with running bears, new enhanced water screen projections, and shadow projection.
New concept art (see previous artist concept) was also released. It features more animal projections, a bigger tower in the middle, and a clearer view of the illuminated tree of life in the background.
I'm impressed with the tower of light that appears to grow out of the middle of a barge. What do you think of the idea Rohde presented?
Previously: Construction update from Rivers of Light project at DAK.