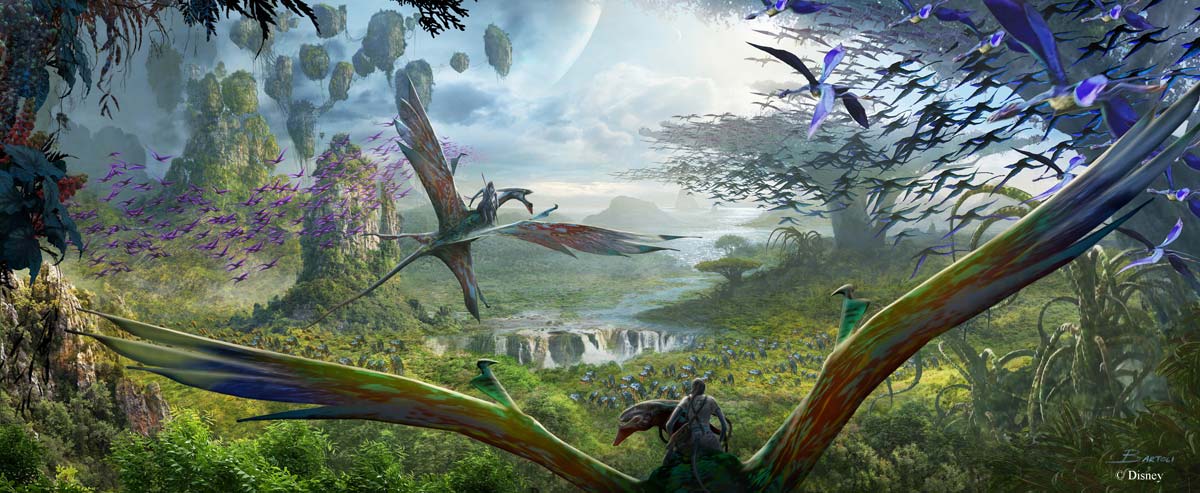 We learned a lot more about the next big expansion to open in Walt Disney World at the D23 Expo. Disney's Animal Kingdom will soon see the park's biggest expansion ever in Pandora – The World of AVATAR. Guests will be invited to visit the world of James Cameron's Avatar (the existing movie and upcoming movies) with day and night visits offering entirely different experiences. This, combined with other nighttime offerings coming to DAK, will transform the park into one worth spending all day in.
On hand at D23 Expo were the Oscar-winning team behind the film — James Cameron and Jon Landau, plus creative leader Disney Imagineer Joe Rohde.
"We've been working side-by-side with Jim and Jon to make sure that what we do is true to the story, characters and vision for the beautiful, mythical, epic land of Pandora," Rohde said. "We're creating a transformational experience that you'll remember for the rest of your life."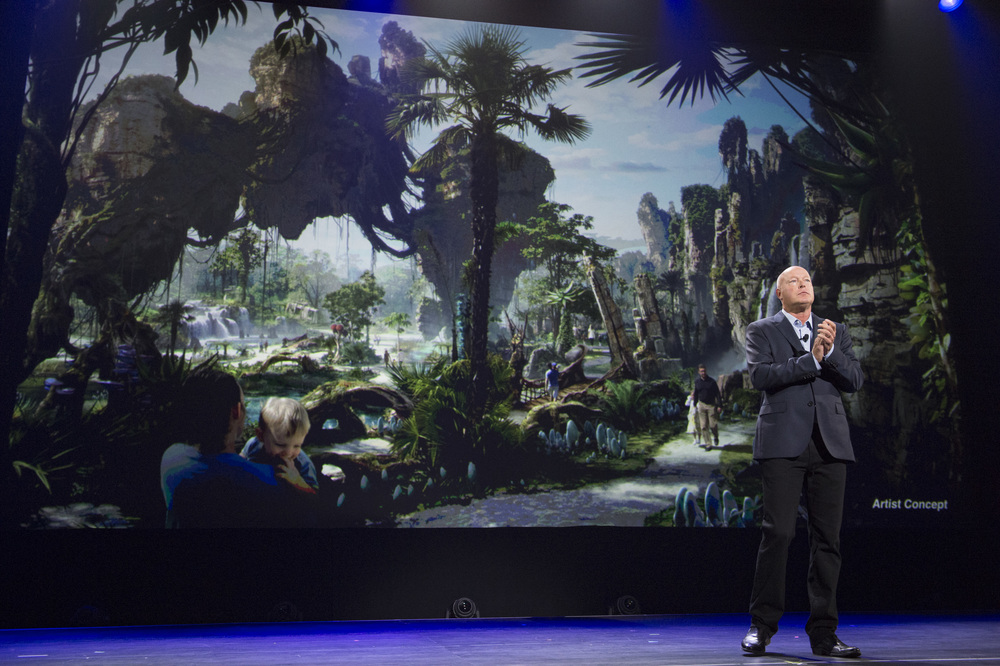 According to Rohde, you'll be at the center of the story as you pass under the giant mountains floating over your head, walk-through bioluminescent rain forest all around you, and go soaring on banshees. They want you to feel that it's real.
At the center of Pandora – The World of Avatar is the Avatar Flight of Passage attraction. It will transport guests directly into one of the most thrilling scenes from the movie, allowing them to soar over the alien world on the back of a Banshee.
The motion based technology is reportedly more advanced than Soarin' with a wider range of motion and effects that will help you feel like you're really flying.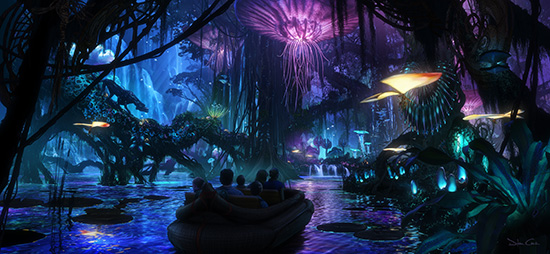 Also described at D23 Expo was a more gentle, romantic boat ride through the bioluminescent forest, with the flora and fauna of Pandora. This family friendly ride had been rumored to be on hold, but it sounds like it is now back on track to open with the rest of Avatar on some unannounced date in 2016/17.
I'm really looking forward to Pandora – The World of Avatar. Even if you're not a fan of the movies, I think the theme of respecting nature and caring for a living planet (not that different from our own extraordinary planet) and all its amazing details, is one we should all be getting behind right now.
Previously: View the model for Pandora: The World of AVATAR coming to DAK.