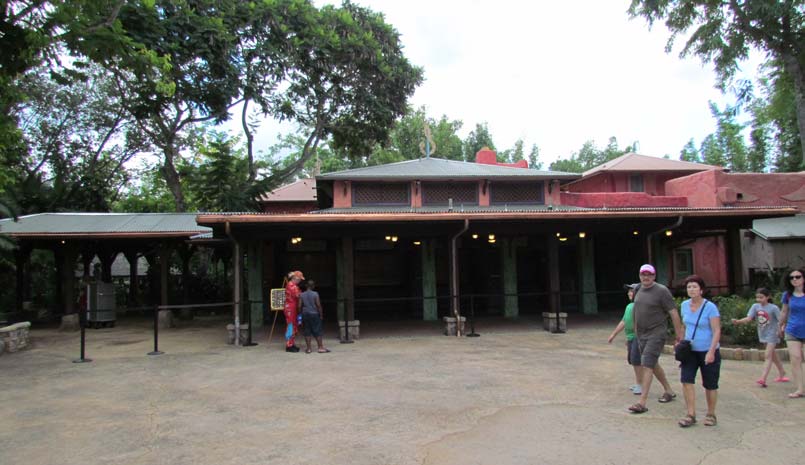 There are so many changes going on at Disney's Animal Kingdom it's hard to keep track at times. Not since the Magic Kingdom redid its Fantasyland and Toontown Fair has their been so much construction at once.
Yesterday we looked at construction at the future site of the "Rivers of Light" water pageant, today we're focused on Discovery Island and throwing in a few random projects around the park for good measure.
Island Outfitters is one of two main stores in Discovery Island and it's being expanded on both sides. The largest expansion will be right after you cross the bridge from Oasis and a smaller building is going on at the opposite end of the building. I'm not sure if these will have retail space or dining or both.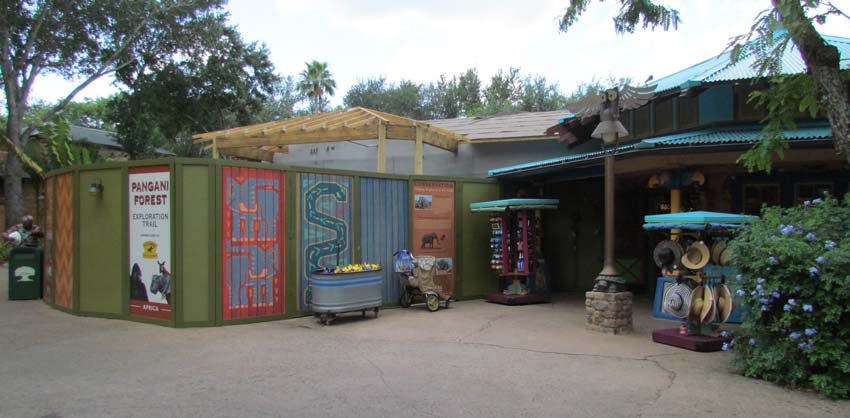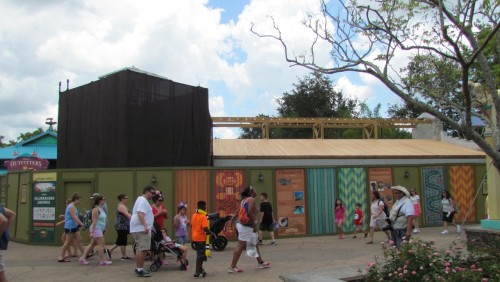 Also in the Discovery Island area is the Flame Tree BBQ which reopened for guests on Sunday. We have a look at the new menu here, but I'm curious about the purpose of the refurbishment. It looks like they may have added additional capacity and and outdoors grill.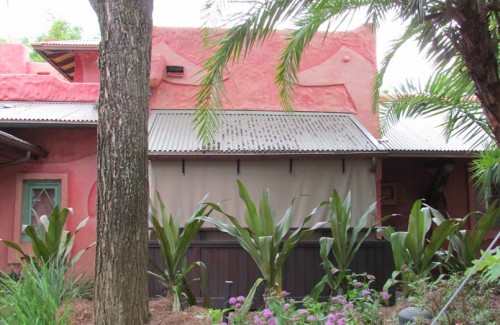 Moving to the edge of Discovery Island, we head toward the future entrance to Avatar – The World of Pandora. Unfortunately, still no signs of tall blue aliens or even any floating rocks from the pathway.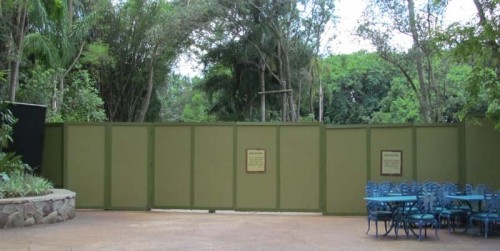 This picture is a couple weeks old, but you can get a view of Avatar construction from within the park. Right when you come through the main entrance stop and look to your left over the Guest Relations building. You'll see the giant structure that will one day be the floating rocks of Pandora.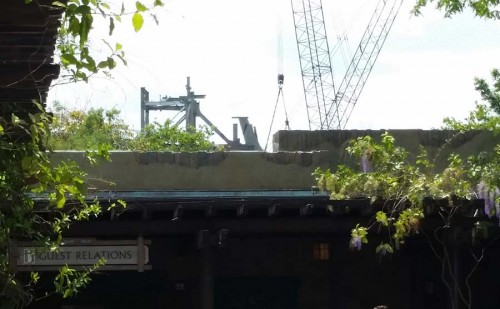 You can also get a pretty incredible view of the large showbuilding under construction for Avatar. It will eventually house four theaters for a motion simulator attraction that takes you soaring over Pandora on Banshee back. (this picture is a few weeks old, but I wanted to share it anyway.) The building to the right is rumored to house a boat based attraction along with a queue for the banshee ride. The boat ride is on the blueprints I've seen, so I assume it's being built.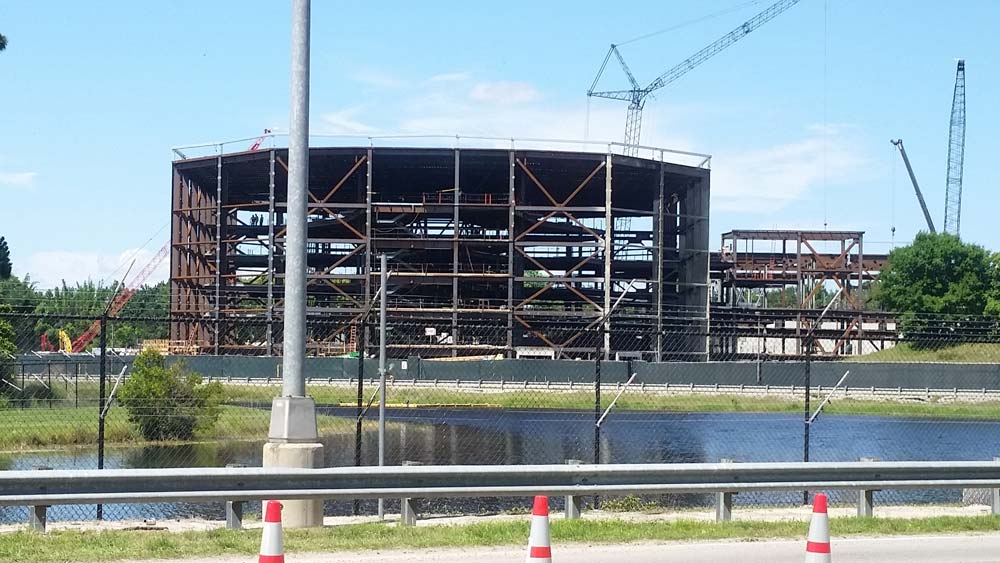 There will also be a new restaurant added to the Pizzafari location. It's rumored to be a quick service for lunch and sit-down for dinner similar to Be Our Guest at the Magic Kingdom. It's going to be huge based on the footprint of the construction.
Off the Island for real, we see one of the carnival games in Dinoland is down for repair. I wish they'd all just go away myself. And over by Expedition Everest, the old Fastpass structure is getting some TLC and hopefully a new purpose in life.
Part 3 of this Disney's Animal Kingdom Update will look at two of the newest places to pick up a snack at Disney's Animal Kingdom – Zuri's Sweet shop and Creature Comforts, the new Starbucks location.
Previously: Disney's Animal Kingdom update – Part 1: Rivers of Light.