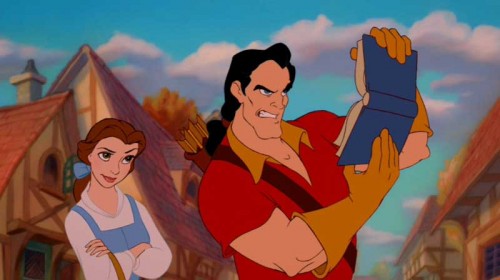 Ian McKellen blogged a beautiful essay about the first reading of the Beauty and the Beast script that recently occured at Shepperton Studios outside of London,
"Today Beauty and her Beast (Emma Watson and Dan Stevens) read with their supporting cast: and a happy reunion it was for me, next to Mr Holmes' "Lady in Grey" (Hattie Morahan) along from Bard the Bowman (Luke Evans) and Kevin Kline, who I haven't seen since we received our Tony Awards together in 1981. The cast were seated 'round four long trestle tables placed in a square. In the middle on their own little stage there was a large clock and a feather duster and a candelabra, who all remained static throughout the morning. Elsewhere, everything and everyone was alive and even kicking, high-kicking too. Bill Condon had decided to put on a show and I've never seen or heard anything like it."
He has more than 4 million fans over on Facebook. After reading that, I'm one now, how about you?
It looks like they had a bit of fun during that script read-through. Josh Gad snapped this selfie with five of the cast members from the film.
From left to right, there's Josh Gad (Lefou), Dan Stevens (Beast), Emma Watson (Belle), Luke Evans (Gaston), and Kevin Kline (Belle's father Maurice).
Also announced for the cast is Emma Thompson (Mrs. Potts) and Gugu Mbatha-Raw (Plumette). No word yet on who will play Lumiere. Look for the film to hit theaters on March 17, 2017.