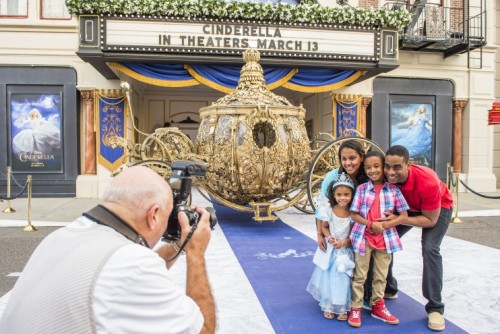 Everyone knows the story of Disney's "Cinderella," and guests of Disney's Hollywood Studios can enjoy a short sneak peek of the live-action remake of the animated classic. Featured in that preview is Cinderella's Golden Coach, which, of course, is conjured out of a pumpkin by the Fairy Godmother.
The exquisite golden carriage used in the production of Disney's all-new, live-action "Cinderella" is now on display at Disney's Hollywood Studios where you can get a great look at it. The Streets of America movie theater façade has rolled out the blue carpet for this special photo opportunity for theme park guests.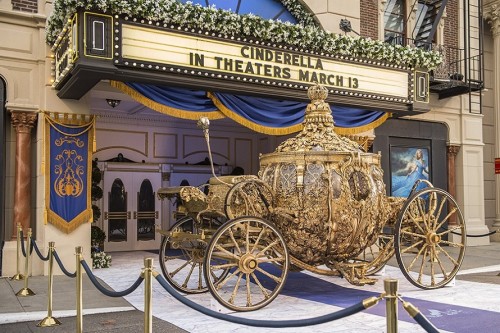 The carriage, created under the direction of Academy Award-winning Production Designer Dante Ferretti is decked out in gold leaf and measures 10 feet tall and 17 feet long. If you want to get your photo with the movie prop, it's scheduled to be on display through April 11.
"Cinderella" opens in theaters March 13 with Disney's "Frozen Fever" animated short.
(Photo courtesy Disney, Matt Stroshane, photographer)