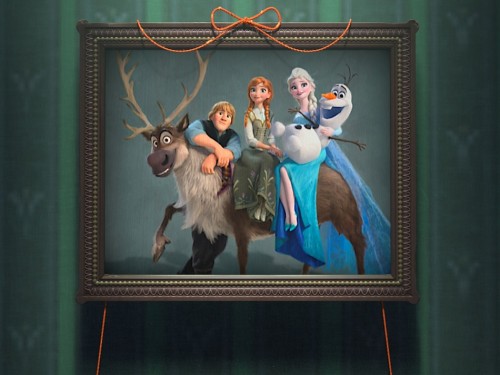 Alright Frozen fans, get ready to return to the land of Arendelle. Accompanying the live action adaptation of Cinderella on March 13th, is a brand new Frozen animated short. Today Disney has released a couple of screen shots from Frozen Fever, the upcoming short.
Frozen Fever takes place after Frozen. With Anna's birthday coming up, Elsa is on a mission to make it perfect. With the help of Olaf and Kristoff, she just might be able to. Well at least that would be the case if she didn't come down with a cold. Of course for Elsa, a cold is a little more literal than for the average person.
The short will feature a new song from the husband-and-wife team of Robert Lopez and Kristen Anderson-Lopez, who won an Oscar for "Let it Go." I'm told it's just as catchy as the duo's other numbers. Look for the return of Kristen Bell, Idina Menzel, Jonathan Groff, and Josh Gad, and get ready for a new adventure.
Update: a new featurette has also been released.
iframe width="520″ height="293″ src="https://www.youtube.com/embed/HOxSaP9orhE" frameborder="0″ allowfullscreen>
What do you think?